Anime NYC's 'Sailor Moon Day' to Bring in English Voice Cast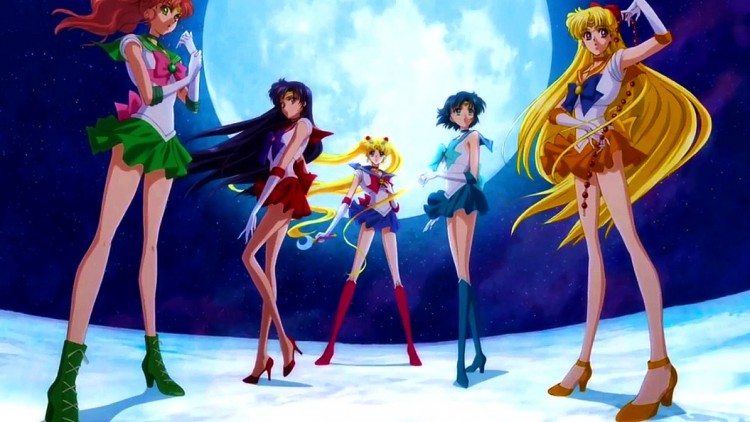 VIZ Media has announced the participation of the "Sailor Moon" voice cast in the Anime NYC convention this November. English dub cast members will be attending a "Sailor Moon" panel at Anime NYC and appearing at autograph signing sessions.
Bleeding Cool reports that the team behind the new anime series "Infini-T Force" will also be brought by VIZ Media to Anime NYC. The anime con is scheduled to run from November 17th through the 19th at the Javits Convention Center in New York City.
The official VIZ Media press release states that Saturday, November 17 will be "Sailor Moon Day." Activities for the big day will commence with the official "Sailor Moon" panel from 11:15 am to 1:15 pm on the main stage of the convention center. Other happenings will include announcements, sneak peeks, autograph sessions and the distribution of gift items exclusive to Anime NYC 2017.
Viz Media Is Bringing The Cast Of Sailor Moon To Anime NYC https://t.co/6bLmSTmH88 pic.twitter.com/XZ6gn2rh3Q

— Robiky (@robibladez) October 25, 2017
The "Sailor Moon" English-language cast members appearing at Anime NYC will include Stephanie Sheh (Sailor Moon), Robbie Daymond (Tuxedo Mask), Kate Higgins (Sailor Mercury), Cristina Vee (Sailor Mars), Amanda Celine Miller (Sailor Jupiter), Cherami Leigh (Sailor Venus), Sandy Fox (Chibi-Usa), Erica Mendez (Sailor Uranus), Lauren Landa (Sailor Neptune), Christine Marie Cabanos (Sailor Saturn) and Chris Niosi (Pegasus / Helios). After the "Sailor Moon" panel, the cast is scheduled to have an autograph signing session from 2:00 p.m. to 3:45 p.m.
On November 19, VIZ Media will host a "Sailor Moon Crystal" season 3 screening at 3:00 p.m. "Join us for a special screening of all-new English episodes from the Infinity / Death Busters Arc where Sailor Moon discovers, even more, Sailor Guardians and the most maniacal foe she has faced yet," the release states.
Eclipse Magazine reports that VIZ has also scheduled "Infini-T Force" and "Terra Formars" activities at the con. "Infini-T Force" is an action anime series that teams up classic characters from "Gatchaman," "Tekkaman," "Polimar" and "Casshan." "Infini-T Force" episode 1 will be screened on November 17 at 7:00 p.m. The "Terra Formars" premiere screening is scheduled for November 19, 1:00 p.m.
© 2023 Korea Portal, All rights reserved. Do not reproduce without permission.