Anime Revenues Hit a Record 2.0 Trillion Yen: Is It the 4th Anime Boom?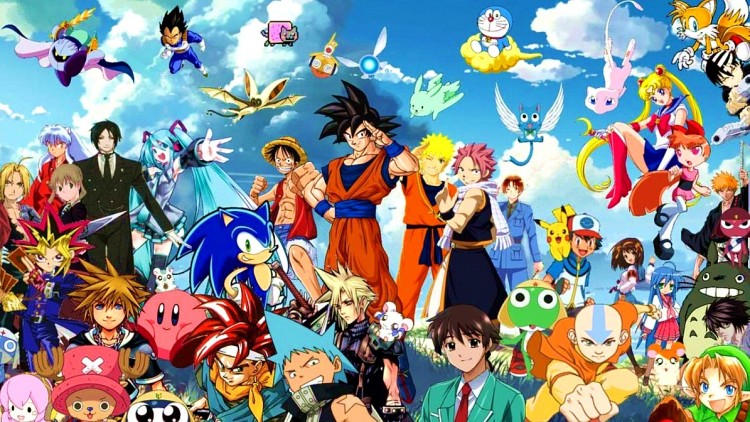 The anime industry rose in market value for the sixth year in a row, reaching a worth of 2.0 trillion yen (about US$17.5 billion) in 2016. The industry appears to be in the middle of a 4th anime boom. This information comes from the 2017 Anime Industry Report published by the Association of Japanese Animations (AJA).
Anime News Network says that the report gave the total market value of Japan's anime industry in 2016 as 2.0009 trillion yen, a record number. That's an increase of around 9% compared to the 2015 figure of 1.83 trillion yen. The anime industry's revenues have been increasing in value for the past six years following the market bottom in 2009, according to the English summary of the report (available online at the AJA website).
AJA's report summary notes that the anime industry has been taking in the highest recorded revenues for three consecutive years. Revenues rose by 10% from 2013 to 2014, by 12% from 2014 to 2015 and now by about 9% over the last year. According to the summary, this could mean that the industry is experiencing the 4th anime boom. The last boom occurred in the mid-2000s when the industry had positive growth for six consecutive years and earned the highest revenues for three consecutive years.
The current anime boom is different in that no major anime title led to the rise in growth. Famous works of anime such as "Astro Boy," "Yamato," "Princess Mononoke" and "Pokemon" led to the previous anime booms. But there is no representative title attached to the present boom. The international success of "Your Name" occurred in the middle of the boom, instead of leading into it.
Instead of specific works driving the boom, the 4th anime boom has been spurred by growth in the sales of streaming rights to companies in China. Such overseas sales account for around 34.9 billion yen (US$306 million) of export revenues in 2016, which is a new record. The previous peak occurred in 2005 when overseas sales came to 31.3 billion yen.
With export revenues up by a huge amount over the 2015 figure of 19.5 billion yen, the AJA warns of a possible market bubble in overseas sales to China. The report notes that geopolitical tensions in East Asia could potentially precipitate a decline in the market.
© 2023 Korea Portal, All rights reserved. Do not reproduce without permission.