Park Ji-sung Wants North Korea to Join Winter Olympics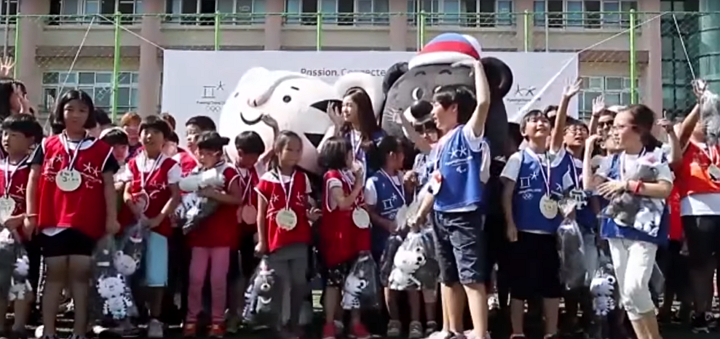 Former Manchester United Korean star player Park Ji-sung believes that it would send a good message if North Korea is participating in the 2018 Winter Games. Park Ji Sung is considered to be the greatest South Korean footballer of all time. This statement came out amidst the growing concern of holding the Winter Games in Pyeongchang, South Korea.
The former midfielder Park Ji Sung is one of a number of celebrity athletes that lit the flame in Greece for the upcoming 2018 Pyeongchang Games. It is a tradition to hold the flame-bearing ceremony in the birthplace of the event. Park opined a statement that is a positive message between North Korea and South Korea.
"When we had a good relationship between North Korea and South Korea, we always connected with sports. We have a tricky relationship between both countries, so if they participate that means a lot to our country as well," Park told CNN Sport in an interview.
Park Ji-sung also suggested that North Korea and South Korea should co-host a FIFA World Cup. South Korea did a similar thing in 2002 when the World Cup was hosted by South Korea and Japan. North Korea can still join the Winter Olympics by qualifying for Nordic skiing and speed skating.
North Korea's Olympic committee did not yet release an announcement if they are to join in the Winter Games. North Korea did not participate the last time an Olympic event was held in South Korea with the 1988 Summer Olympics in Seoul. South Korea's Olympic organizers are not worried over the tensions with North Korea. All of the preparation for the venues for the 2018 Pyeongchang Games are completed. Lee Hee-beom, president of the Pyeongchang organizing committee is confident that the event will go ahead as scheduled. Even the non-competition infrastructures like the high-speed rail and highways are good to be used.
© 2019 Korea Portal, All rights reserved. Do not reproduce without permission.