Super Junior's Shindong Will Make a Great Husband, Confesses Choi Yeo Jin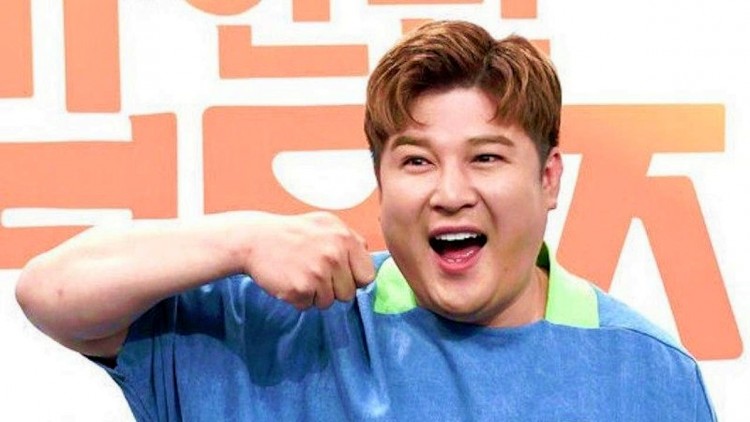 Actress Choi Yeo Jin made a surprising confession about Super Junior's Shindong on a reality show episode. After a rough beginning, Choi Yeo Jin and Shindong discovered that they have surprising chemistry on the show.
Soompi reports that Choi Yeo Jin and Shindong shot an episode of the show "Unmarried Girl" (roughly translated title) that aired on October 23. The episode features Shindong visiting Choi Yeo Jin's house. The two of them are actually close friends, so Shindong was (too) comfortable in asking her whether men often dropped by her place. "That means you're seriously not my type," she reacted. "You're definitely not my type either," Shindong shot back.
Despite that awkward exchange, Choi Yeo Jin and Shindong found themselves developing chemistry during the male idol's visit to her home. Shindong went around fixing various things around the house. He manages to repair Choi Yeo Jin's broken gas stove that had been causing her a lot of problems. The actress was impressed. She confessed that she finds Shindong to be good husband material.
Shindong also found himself seeing the two of them working well together. "It's really like we're married," Shindong said. He wonders whether they could live together, saying that Choi Yeo Jin would probably tell him off frequently. "Didn't you say I moved too little and that you wanted to change me?" he said.
The actress said in a confessional interview that Shindong was more capable than she had expected. He was good at housework and the two of them got along very well during the visit. Other cast members of the show agreed, saying that Choi Yeo Jin and Shindong would make a great couple.
with the production staff, Choi Yeo Jin reveals that she gets along with Shindong really well. "He's really nice on the inside. And he knows everything. Unlike what I had expected, he's very good and skilled at doing housework," she explains.
Naver notes that Choi Yeo Jin said that being with Shindong felt comfortable because he was not her ideal type of man. She described her ideal as an "urban" man with a slender face. If she were faced with such a man, she would have trouble even speaking to him. That seems to put a stop to the idea of Choi Yeo Jin and Shindong being a couple.
© 2023 Korea Portal, All rights reserved. Do not reproduce without permission.