Korean Artist Kangnam Criticized for the Insensitive Remarks He Made About Ghana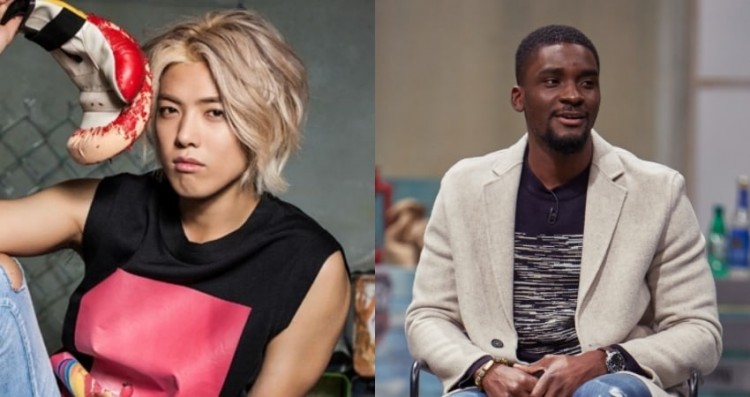 Kangnam is currently being criticized for the insensitive remarks he made about Ghana. The October 22nd episode of "My Ugly Duckling" showed the former M.I.B. member and Tony An visiting Sam Okyere's house.
According to All K-Pop, Sam shared that, "My schedule is fully booked when I go to Ghana. I have a lot of interviews." After saying this, Kangnam looked surprised and asked if there are televisions in Ghana.
Sam seemed a little upset at Kangnam's question. On the other hand, Tony An yelled at him, confirmed that there are televisions in Ghana, and said that Kangnam is making a mistake. Despite being corrected, Kangnam continued and asked whether the country broadcasts stations like SBS, MBC, "Laws of the Jungle", etc. To this, Sam replied that Ghana even airs Korean dramas nowadays.
Kangnam asked another question about the existence of subways in Ghana. Sam said that there are no subways, but there are buses, airplanes, and lions too. He adds that he is a city man and he needs to go to the zoo if he wants to see lions. Moreover, he said that the city of Ghana is similar to Seoul. The former M.I.B. member also asked if there are buildings and clubs in Ghana. Then, Tony An immediately interrupted and said they must have them.
After the show, netizens criticized Kangnam for his rude questions and for looking down on another country. Another netizen pointed out that this is not the first time he made insensitive remarks, emphasizing that he has no manners.
Soompi said that Kangnam previously belonged to the hip-hop group M.I.B. under Signal Entertainment. They debuted in 2011 with the album "Most incredible Busters" and their last album was "The Maginot Line" in 2014. They disbanded when their agency chose not to renew the contracts of members Young Cream, 5Zic, and Sims since their music styles are all different. According to Signal Entertainment, It would be better for them to work individually. Meanwhile, you can watch what happened below.
© 2018 Korea Portal, All rights reserved. Do not reproduce without permission.