'Sex and the City' Stars Were Never Friends, Says Kim Cattrall in Stunning Interview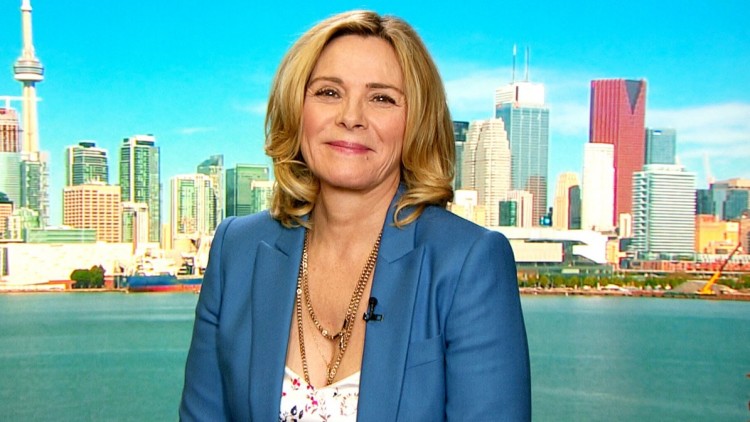 The landmark HBO series "Sex and the City" has had two successful runs on the big screen, but a third cinematic trip may be a no-go. That's because actress Kim Cattrall, who plays Samantha Jones, has opted to forego reprising the role yet again.
Cattrall has faced criticism for the decision, including reports of her being a diva or asking for a big payday. The 61-year-old actress recently sat down for an interview with Piers Morgan on the ITV show "Life Stories" in part to put the record straight.
I'm just loving @piersmorgan's #LifeStories with @KimCattrall, Fabulous interview pic.twitter.com/apQLyTO6jO

— GMB Daily (@GMBDaily) October 23, 2017
BBC News reports that Cattrall denied that she making big pay demands or being a diva. She said her decision to stop playing Samantha came down to an "empowered" decision to close that chapter of her life and open a new one.
Cattrall emphasized that she could not remember the last time she'd spoken to any of the other "Sex and the City" stars. She said that they all had different lives and as someone who was ten years older than the others, and who didn't spend a lot of time in New York, Cattrall didn't have either reason or opportunity to stay close with her co-stars.
"We've never been friends," Cattrall said. The common ground they shared was the "Sex and the City" series, and that was over, she explained. It had kept her busy, working on six seasons of the show from 1998 to 2004, then acting in the two "Sex and the City" movies that came out in 2008 and 2010. That packed schedule was a major reason for her life decision to not have kids, according to Vanity Fair.
TV Line notes that Cattrall did single out her co-star Sarah Jessica Parker for creating difficulties over the filming of a third "Sex and the City" movie. "I think she could have been nicer," Cattrall said.
© 2018 Korea Portal, All rights reserved. Do not reproduce without permission.