Family of the Deceased Restaurant CEO Says They Will Leave Bugsy's Euthanasia up to Choi Family's Conscience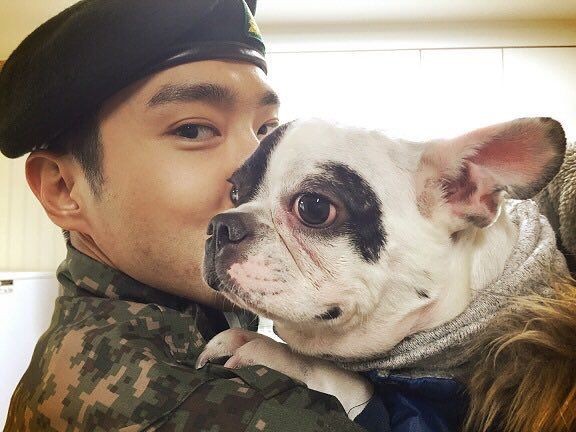 It can be remembered that Mrs. Kim, the CEO of Hanilkwan, got bitten by Choi family's pet dog named Bugsy. Days after, she passed away due to sepsis. Now, the family of Mrs. Kim gave another statement on the unfortunate incident.
According to All K-Pop, the family said, "The owners of the dog asked for forgiveness, and we reached an agreement for the sake of Siwon's future. We heard that they normally don't keep the dog on a leash and we believe that legal punishment on people that do not follow basic rules about pets should be strengthened." Regarding Bugsy's euthanasia, the family also said that they will leave that to the Choi family's conscience.
Previously, it was also revealed that Super Junior's Siwon had been affected by Bugsy's bite. During his military service, Siwon had come back from his vacation with a bite from his dog on his nose. He had a band-aid placed on the bite, and because Siwon was the face of the police squad, it had affected the way events were held.
He was assigned to be the MC, but another soldier had to step in for around a month because of Siwon's bite. During performances, he even had to switch positions from center to the edge. Reports also say that the Super Junior member had to apologize to his fellow policemen for his performance because of his dog's bite.
Furthermore, Asia One said that netizens are demanding Siwon to be removed in the drama "Revolutionary Love", which he plays the lead role. As of Sunday morning, the tvN drama's online viewer board has been filled with comments claiming that Siwon should take responsibility for the incident by quitting the series. Some netizens want the series to either drop the Super Junior member or stop filming the drama because they say that it's insane to continue the drama amid the incident that involves death. Meanwhile, you can watch the CCTV below, which shows what happened.
© 2018 Korea Portal, All rights reserved. Do not reproduce without permission.