Seven Times When Fans Ignored Idols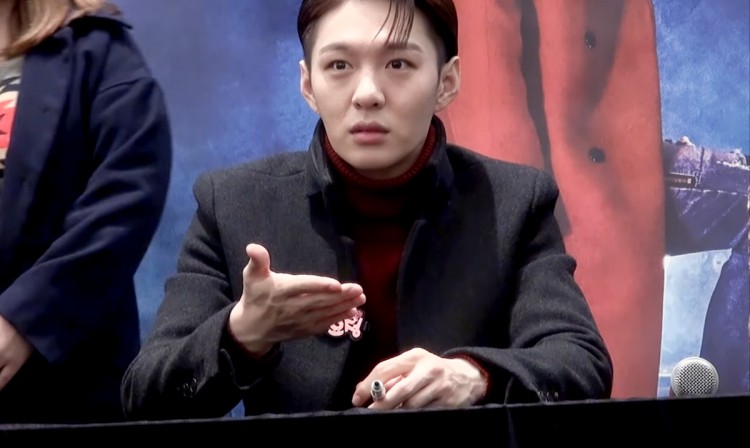 We are always excited to meet our idols be it in any event or in public. Their one glimpse is just enough for their fans, but have you ever thought what would happen if the fans refused, ignored or just walked away in front of their idols. Leaving them totally shocked!!! Here are such situations when fans ignored the idols, but they took their rejection in stride and the result was funny and never forgetting.
At number one, we have Changsub from BTOB. In one of the fan meetings, BTOB's Changsub offered to shake hand with one of his fans. However, the fan ignored and moved further. At another event, Changsub recognized that fan. No matter who the fan was and why he ignored him, but Changsub's reaction was out of the world.
The huge disappointment brings NINE MUSES's Kyungri at number two. During an event, NINE MUSES picked one of the fans from the crowd and every member gave her hug. When it came to Kyungri, the fan rejected her and moved the next member. The gesture of the fan hurt Kyungri and she felt embarrassed.
Number three has an event, where a fan ignored the first bump of TWICE's Nayeon. But thanks to Tzuyu that she offered her hand and saved Nayeon from a little embarrassment.
When Nayeon wanted a fist bump from a fan but he left her hanging pic.twitter.com/RMHG1M5Sc1

— TZUNAMI #likey (@choutzuyu99) December 19, 2016
Taking the place at number four is the fan meeting event held in Hanam, South Korea by MONSTA X.The fans were allowed to meet their idols one by one. But a funny thing happened when Hyungwon raised his hand to do a high-five with a fan. The girl did not realize it and just get down to the stage.
Coming at number five is GOT7's Jaebum. Although it is hard to believe that fans can ignore Jaebum, but it happened during Miami Fan Meet. The boys chose one of the audience sides to play games. However, the fan repeatedly ignored Jaebum whenever he tried to talk to her.
The fan ignores idol story of Jessica Jung is at number six. Once Jessica Jung came forward to hug a fan, who was a boy. But to everyone's surprise, the boy moved back saying, "My girlfriend is here." No doubt the gesture was cute but that really hurt Jessica.
Can you ever ignore G-Dragon and that too if he calls you on the stage to meet him personally? The way G-Dragon handled this fan brings it to number seven. G-Dragon invited a fan on the stage, but she kept speaking ignoring him completely.
© 2018 Korea Portal, All rights reserved. Do not reproduce without permission.