'Fifty Shades Freed' Update: Dakota Johnson Wants Jamie Dornan To Go Full-Frontal Naked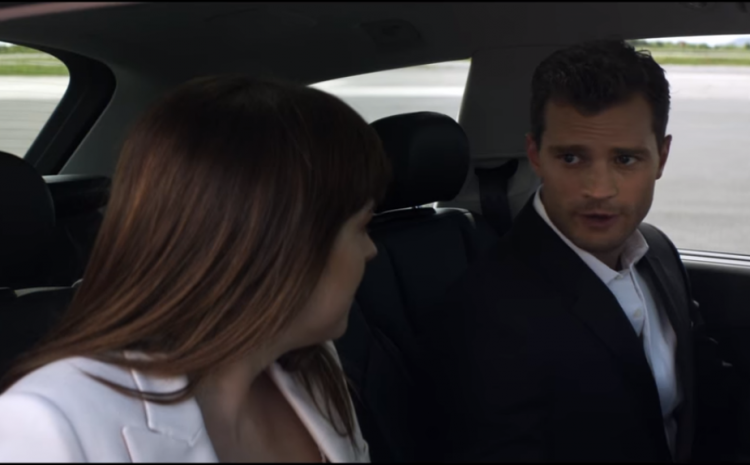 Dakota Johnson has a brilliant idea to cap-off a successful movie franchise: let co-star Jamie Dornan bare it all in "Fifty Shades Freed." In an old interview unearthed by the Internet, the 28-year-old actor briefly talked about the third and final movie from the "Fifty Shades" trilogy.
"Fifty Shades Freed" is, of course, based on the third and final book from the best-selling novel trilogy written by E.L. James. As Anastasia Steele, a young woman who meets and falls in love with a young billionaire who has a dark secret, Johnson had to go naked and perform raunchy scenes on the big screen.
She thinks that it is only fair that her co-star does the same. During an appearance in "Watch What Happens Live" last year, she stated that she wants Dornan to go full-frontal in "Fifty Shades Freed."
When she was asked if Dornan, who plays the role of Christian Grey, show as much of his body as she has, she answered (via Express UK), "That's an interesting question." She pointed out that she probably will get in trouble for her answer but, yes, she wants to "make" the actor go "fully naked" in "Fifty Shades Freed."
Dornan has not shared a reaction to Johnson's wishes, but there is an increasingly growing trend of men showing their bodies on camera. Ranker listed all the actors who bared everything in a movie including Michael Fassbender, Colin Firth, and Jude Law.
It would not be completely out-of-place if Dornan goes fully naked in "Fifty Shades Freed." The previous two movies were given an R-rating and the final one will likely get the same.
The decision, however, lies on Dornan whether he is comfortable to go naked on-screen or not. "Fifty Shades Freed" will see Ana finally marry Christian. However, they still have major challenges to face as the ghost of their pasts come back to haunt them.
"Fifty Shades Freed" will be released on Valentine's Day 2018. Check out the trailer below.
© 2018 Korea Portal, All rights reserved. Do not reproduce without permission.