NU'EST W Members' Presence at Promotional Event Draws Negative Reaction From Media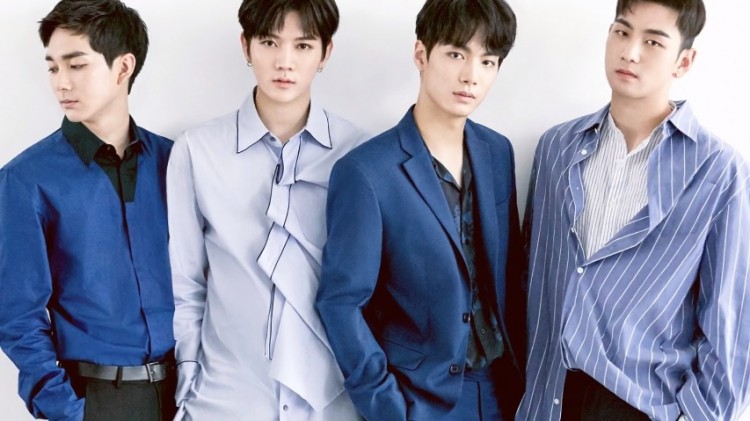 The recent attendance of the NU'EST W members at a promotional event drew negative reactions from the media. When the group went to the "2018 Seoul Fashion Week", the media allegedly said negative comments towards them as they were walking down the press area.
According to All K-Pop, some of the negative comments include "How many came? 1, 2, 3, 4... Daebak", "All four came. They're all here", "Amazing" and "That mentality is intense". Currently, it's unclear which press members made the remarks that were caught on XportsNews' camera. Those who said the statements were also reportedly not the representatives of XportsNews.
Additionally, the NU'EST W fans were divided over demanding an actual statement from Pledis Entertainment after the news about one of the members being booked for investigation from the police. Some fans want the agency just keep quiet about it because they believe that their statement or action might affect or delay the promotions of the group and might remove member Baekho from the upcoming activities. Also, if ever they would say something, it's as if they are admitting that Baekho was at fault.
However, the majority of the fans are still persistent to have an official and proper statement aside from Pledis Entertainment's previous denial on the issue. They have also complained that NU'EST W already had a comeback, but are not being promoted properly on television. In fact, the group was completely edited out of a particular episode of "Inkigayo".
Meanwhile, the NU'EST W was originally part of the trainee group called "Pledis Boys". However, they were split into two groups: Tempest and NU'EST. According to Soompi, they debuted on March 15, 2012, and now have a total of five members. The group has JR (Kim Jong Hyun), who is the leader and the main rapper of the group; Aron, who came from the United States; Baekho (Kang Dong Ho), who has an impressive vocals and initially intimidating appearance; Hwang Min Hyun, who has a princely visual; and Ren (Choi Min Ki), who is the maknae. In the meantime, watch their recent performance of "Where You At" in KBS2 TV's "Music Bank" below.
© 2023 Korea Portal, All rights reserved. Do not reproduce without permission.