'Riverdale' Season 2 Spoilers: "Dark Betty", Pop's Closing, and More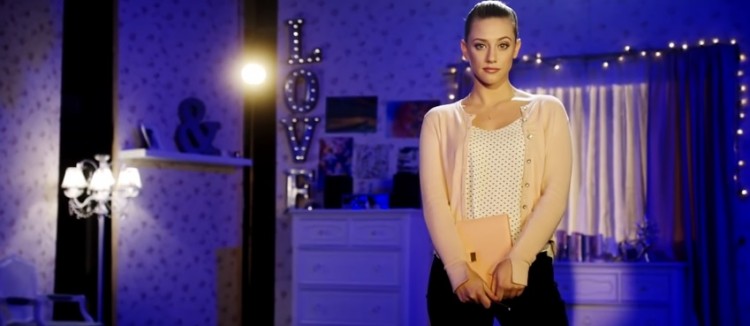 The first episode of "Riverdale" Season 2 has recently been released to the public and fans got to see Archie in a rush to save his bleeding father in the "Nighthawks" episode. With the previous scenes, fans have seen some foreshadowing about the characters that you can read more below.
According to Elle, Betty Cooper has always been "Dark Betty" as obviously seen when she threatens Cheryl to testify on behalf of Forsythe Pendleton Jones II. "One click and the darkest chapter of your family's twisted psychodrama becomes a viral sensation." Additionally, when Cheryl's testimony was not working for Betty, she can be seen moving her brow that made the Blossom scrambling to come up with another idea to save FP.
Also, the rumor that Pop's is closing is far-fetched. When someone spray-painted "Death Diner" on the side of the Chocklit Shoppe, it doesn't mean that it will be gone soon. It's literally the only place anyone can eat in the town. Given this, fans believe that it will likely be seen throughout the current season.
Additionally, you might have missed how Mrs. Cooper lied to the mortician about Miss Grundy's cause of death. When asked if she knew the victim, she said no. This only adds fuel to the most possible killer theory so far: that Betty's father shot Fred Andrews and maybe Alice is covering it up. According to Seventeen, the masked shooter appeared to have the same built as Betty's dad. However, the motive for doing the crime is still unknown.
Moreover, everyone has accused of their parents of murder except Archie. The four main characters seem to have some serious trust issues and are convinced that their parents are homicidal psychopaths. You can remember that Betty, Jughead, and Veronica all accused their fathers of murdering Jason in the first season. Now, in the current season, Veronica even confronted her parents for being responsible for what happened to Fred. Meanwhile, watch the promo for the second episode of "Riverdale" titled "The Watcher in the Woods".
© 2018 Korea Portal, All rights reserved. Do not reproduce without permission.