'Teen Mom 2': Why Kailyn Lowry Won't Let Her Ex Near Their Child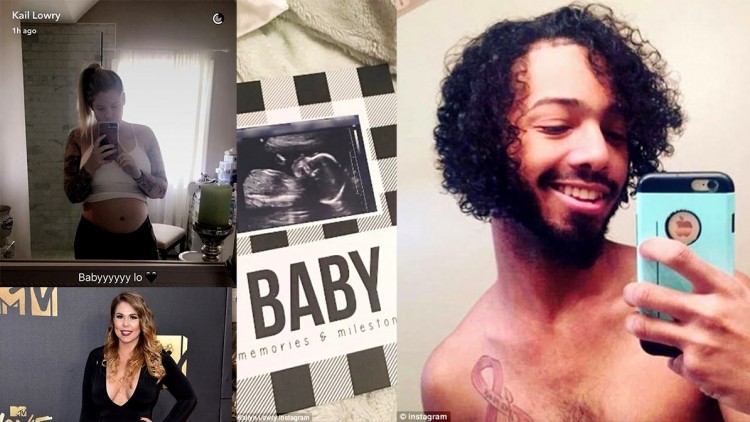 A legal battle may be brewing between "Teen Mom 2" star Kailyn Lowry and Chris Lopez, the father of her child. The drama is taking place away from the cameras, as Lopez is reportedly refusing to let the show use his name or his image.
Radar Online reports that Lowry has now banned Lopez from visiting their son Lux. She instated the ban to get Russell to acknowledge his paternity, which is something he has yet to do. "My guess is he won't acknowledge paternity so she can't file for child support," an unnamed source told Radar.
Lopez was given the paternity documents at the hospital when Lux was born. He balked at signing the papers. While this may keep Lowry from getting child support payments from him, it also denies Lopez any legal parental rights to his son.
After consulting her lawyer, Lowry decided to prevent Lopez from seeing their child until he signs a document acknowledging his paternity. In the meantime, she is also working with the court system to get Lopez to sign. As for Lowry's relationship with Lopez, it is definitely at this time, according to the unnamed source.
The Ashley reports that Lowry has another reason to keep Lopez away from their child. "I don't want to keep Lux from Chris," she told the reality TV news site. "That's not the goal." She added that she would want her son to have a relationship with his father one day.
A source told the news site that Lowry experienced violent behavior from Lopez in the past, which may be motivating her to withhold Lux from him. The source said that Lopez even exhibited violence once when Lowry was holding her baby. He also allegedly tried to break into Lopez's house in an attempt to see his son.
© 2018 Korea Portal, All rights reserved. Do not reproduce without permission.