Super Junior Nearly Disbanded; Here's Why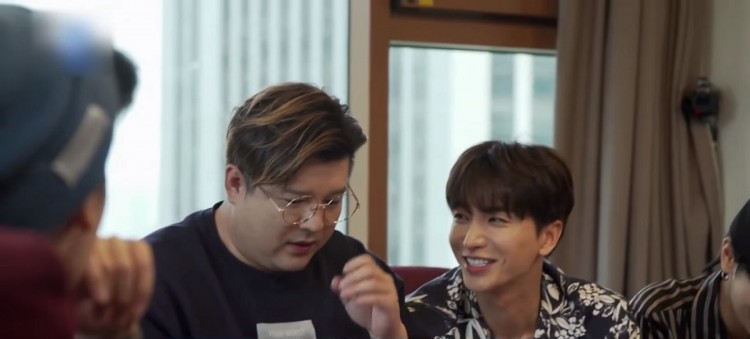 Super Junior will return to the industry next month. And, as it nears its comeback, the members revealed that they almost disbanded. However, one song saved their career.
In just a few weeks, Super Junior will make a comeback. As the much-awaited day closes in, the members of the iconic South Korean group shared one of the most memorable days in their career. It turns out, the popular boy band nearly met its end a few years ago.
In one of the episodes of the group's comeback reality show, Super Junior members took a look at some of their old albums. They then took a trip down to memory lane and shared some stories behind every album. Leeteuk later grabbed their "Twins" album and revealed more about it.
According to Koreaboo, Super Junior member, Leeteuk, revealed that the said album saved their group. Back when they first released "Twins," he said that it was not received quite well. However, their track "Miracle" surprisingly became a hit.
He added that if it were not for "Miracle"s huge success, they would not be in the industry today and making a comeback. However, it seems as though Leeteuk is the only Super Junior member who remembers the story behind their "Twins" album as well as their supposed disbandment. His co-members were shocked hearing his story.
The other Super Junior members said they did not have any idea about it. Leeteuk was later asked why is he the only one who remembers their "Miracle" story. The other members then teased their co-member. They joked that if it happened, then Eunhyuk would be the first one who will be cut out from the group.
Want to see more of Super Junior? Fans can watch their comeback reality show on Naver TV. The show airs every day from Mondays to Fridays at 11 AM KST.
© 2019 Korea Portal, All rights reserved. Do not reproduce without permission.