Moroccan Band Adrenaline: Facts About Band Accused Of Plagiarizing Jaejoong's 'Just Another Girl'
by
Athena
/ Oct 16, 2017 06:19 AM EDT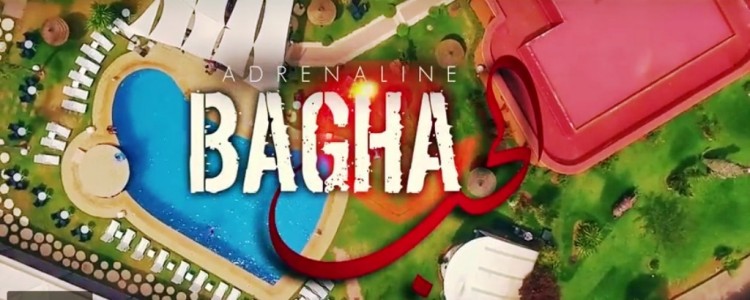 A Moroccan band called Groupe Adrenaline was getting attention in the international sphere but seemingly for the wrong reasons. Fans of JYJ's Kim Jaejoong were speculating that Adrenaline had plagiarized one of their idol's songs. Interest about the band peaked as more and more netizens joined together to criticize the alleged plagiarizer.
The song from the Moroccan band Adrenaline was called "Bagha Lhob" and was released in September 2017. JYJ's Jaejoong fans observed that it sounded the same with the song "Just Another Girl" that was released way back in 2013. Some comments that were first spotted by Allkpop were appealing for Adrenaline to respect Jaejoong and at least acknowledged that they were inspired by his song. Many were blatantly calling out the band for plagiarism and warned that authorities will implement the appropriate sanctions. Some went as far as saying that they steal the song and that "Bagha Lhob" was a mere copy of "Just Another Girl."
According to the group's official Facebook page that has not been verified, Groupe Adrenaline hailed from Rabat, Morocco. Their idols were Backstreet Boys, N Sync, Boyz II Men, and TUPAC. Their songs were among the genre of Pop, RnB, Hip Hop and what they identified as Dance Summer. The band members were Mehdi Tabari, Ayoub Benkadour, and Othmane Laaouina. They have reportedly joined the XFactor Arab but it was not clear whether they won the competition. Groupe Adrenaline is being managed by Mohamed Moufid Abba Sbai who classified the band as the Backstreet Boys of Moroccans. Groupe Adrenaline YouTube page has 9.184 subscribers, their Instagram has 4,213 followers and their Facebook account was already liked by 60,567 people.
The "Bagha Lhob" official video, posted on September 20, 2017, was already viewed 490,226 times as of press time. Kim Jaejoong's "Just Another Girl" music video, posted on October 2013, was viewed more than four million times. The two songs can be found below.
© 2023 Korea Portal, All rights reserved. Do not reproduce without permission.