'Revolutionary Love' Releases More Stills of Choi Siwon's Character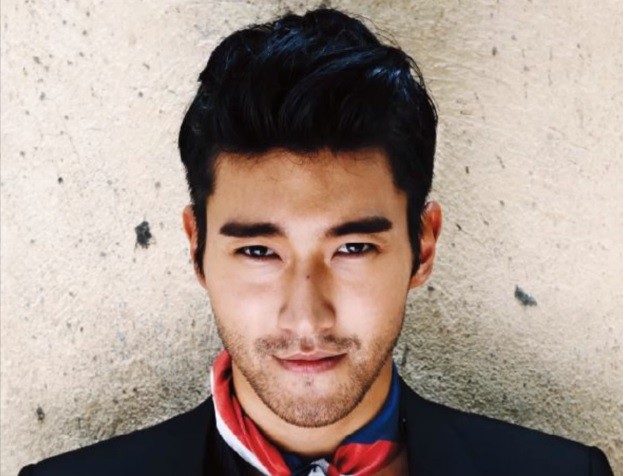 Upcoming tvN weekend drama "Revolutionary Love" released more stills prior to its premiere. In particular, the production staff chose to reveal new behind-the-scenes photos of Choi Siwon portraying his character Byun Hyuk.
In this latest teaser and stills, Byun Hyuk can be seen living a luxurious life as he throws rooftop parties and is surrounded by women. However, he is blocked from entering a building and is seen working at a construction site. He struggles in carrying pipes and bricks and seems like he is going to fall or lose his strength anytime soon. This is far different from the hilarious character of Byun Hyuk that was shown previously. In the first set of stills, Choi Siwon's character shows his interesting bromance with Kwon Je Hoon (Gong Myung) and his funny facial expressions.
According to Soompi, "Revolutionary Love" is a romantic comedy starring an unemployed third-generation heir Byun Hyuk, the highly-educated and qualified Baek Jun (Kang Sora) who survives in part-time jobs, and Kwon Je Hoon, a man who desires to be privileged. This comedic and rebellious drama shows three different characters who will live by their own rules.
Furthermore, "Revolutionary Love" will be Choi Siwon's first drama after being discharged from the military and his first project with actress Kang Sora and famous actor Gong Myung. "The chemistry between Choi Siwon, who has already perfectly assimilated Byun Hyuk's personality, and Gong Myung, who will show off a new side of himself through his changed acting, is explosive," a production crew said. "They will show off a bromance that goes past close friendship."
The drama is directed by Song Hyun Wook, who also directed "Another Oh Hae Young", and written by Joo Hyun, who is famous for "Ms. Temper and Nam Jung-Gi". All K-Pop says that "Revolutionary Love" will air on October 14 at 9 p.m. KST. In the meantime, watch the drama's funny teaser below.
© 2023 Korea Portal, All rights reserved. Do not reproduce without permission.