Donald Trump Continues To Expunge Barack Obama's Policies and Legacy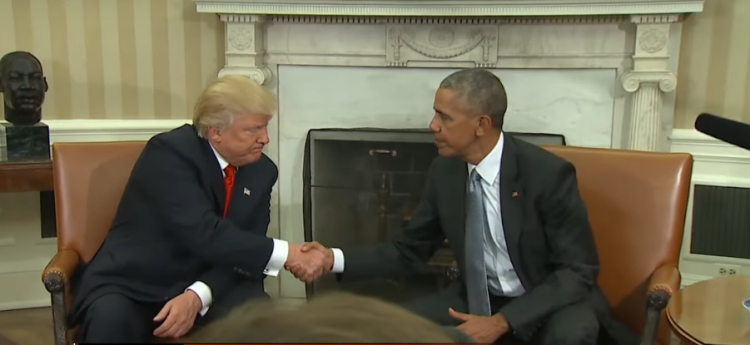 US President Donald Trump unfolds Barack Obama's legacy every single day. Despite the numerous controversies, Obama remains silent about the tirades of Trump.
The Deferred Action for Childhood Arrivals program was among the legacies Trump lashed out. The issue of the transgender in the military and the Paris climate agreement was also on the list. Recently, Trump targeted Obama's The Affordable Care Act.
Amid everything that's being said and done, Obama stays out of the limelight, letting Trump hit the legacy he established during his term. CNN reported that Trump and his administration decided on a "strategy of attrition" after their failure to abolish the Obamacare.
Trump seems to focus more on abolishing or erasing what the former administration has established. In the past few weeks, Obama never failed to defend his policies like the Affordable Care Act, DACA immigrants, and the Paris climate accords.
According to the report, Obama claimed that he would not go on a back-and-forth with what's happening in politics unless the "core values" were at stake. "And there will be a back-and-forth in Congress around those issues. And you guys will report on all that," Obama stated. "But there's a difference between that normal functioning of politics and certain issues or certain moments where I think our core values may be at stake."
As per Trump, The New York Times reported that the Congress makes him frustrated for not passing what he wanted. Trump even regarded them as "obstructionists." Their move led him to sign an important document without further readings and hearings.
The most recent policy he unraveled was the Iran nuclear deal. The Washington Post revealed that Trump would first "decertify" the Iran policy which will augment economic campaign and military pressure. This will then cripple and control the Middle East country - Iran.
Trump's move and decision are said to risk and sabotage the credibility and international power of the United States in dealing with North Korea and Iran's further nuclear development. People believe that Trump is despising these policies to destroy Obama's legacy.
© 2023 Korea Portal, All rights reserved. Do not reproduce without permission.