BTS Performs New Tracks for the First Time on TV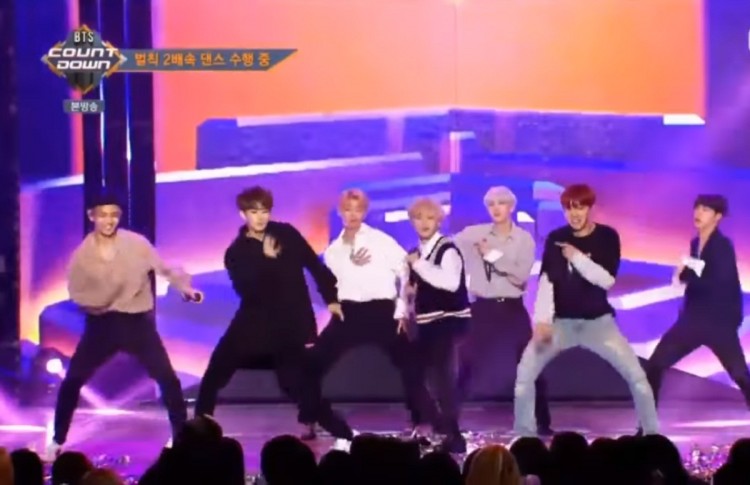 Mnet has just aired BTS' "BTS Countdown"s pilot episode. The group treated its fans with awesome dances. On top of that, the boy band also performed its new songs for the first time on stage.
On Thursday, Mnet dropped the first episode of the much-awaited "BTS Countdown." There, the members of the popular South Korean boy band performed its album's title track, "DNA." But not only that.
BTS also treated its fans with lots of never-before-seen performances. Members Jungkook, J-Hope, Suga, V, Jimin, Jin, and Rap Monster were all there to surprise the fans by performing the songs from their latest album, "Love Yourself: Her." They also danced to their previous songs like "I Like It," "Tomorrow," "Lost," "Dope," and "Cypher 4."
And according to Soompi, this is the first time that the BTS members performed the fan-favorite songs from their previous records. Also, this is the first time that fans saw them present "Go Go" and "Mic Drop" on stage. "BTS Countdown" did not just feature the boys dancing to their songs.
BTS members also played fun games with the ARMY fans, as per Naver. During the show, the members of the popular South Korean group were split into two groups. J-Hope, Jimin, and V were grouped as "Team Dope."
On the other hand, Rap Monster, Jungkook, and Suga formed "Team DNA" while Jin served as their MC. The ARMY fans then participated in voting for their favorite song between "DNA" and "Dope". The losers will face a consequence by dancing to BTS' "DNA" at double speed.
Many fans voted for Team DNA. Thus, those who were at Team Dope faced the dancing penalty. Even so, in the end, the other BTS members joined them and the fans went crazy laughing at the members. Take a look at some of their performances below.
© 2020 Korea Portal, All rights reserved. Do not reproduce without permission.