'The Unit' Spoilers: Who's in the 'My Turn' MV Teaser?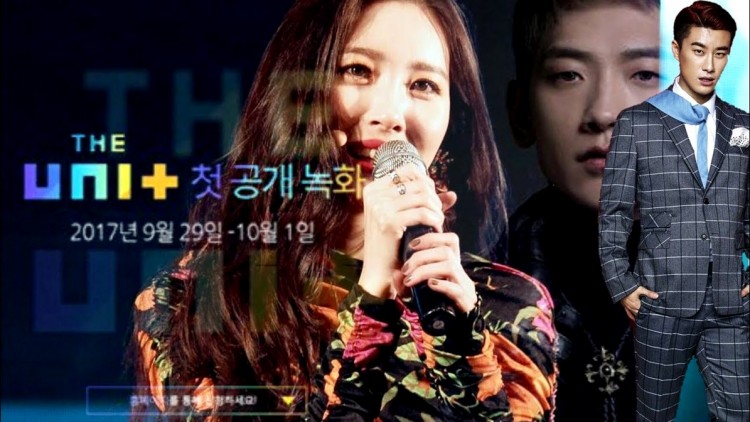 KBS idol survival show "The Unit" has dropped a revealing teaser for the upcoming "My Turn" music video, featuring some of the program's contestants. A total of 126 idols, 63 male and 63 female, passed the show's audition process. Not all of them have been identified yet, but some have been spotted in the teaser video.
"The Unit" is a show that aims to form two dream K-pop groups, one male and one female, out of a pool of contestants that includes already-debuted idols. Soompi reports that 126 performers who passed the program's audition rounds filmed the "My Turn" music video from October 7 to 9. The teaser for the "My Turn" MV has been released and can be watched below:
Spoilers for audition survivors on "The Unit" will follow. Fans have spotted some familiar faces in the video and shared what they found online. Some of the contestants identified in the teaser include Gunmin from B.I.G, Donghyun from Boyfriend and ZN and Yujeong from Laboum.
B.I.G Gunmin in The unit MV Teaser #건민 #비아이지 #더유닛 https://t.co/gXPvbUpi3v pic.twitter.com/nFanRmafZm

— B.I.G Thailand (@BIG_THAILAND) October 11, 2017
#보이프렌드 #boyfriend #donghyun #동현 #더유닛 slow ver. pic.twitter.com/xrHa1dySze — 미사미사 (@rose_bud2) October 11, 2017
ZN and Yujeong pass an audition what about Haein? I didn't see her yet#LABOUM #라붐 #TheUnit #더유닛 pic.twitter.com/i6YgS5vhYg

— MEENTY (@ppy94) October 11, 2017
A Twitter account has also shared a partial list of the idols who got through the audition rounds. The list reveals 50 out of 63 male trainees and 32 out of 63 female trainees, as seen here:
List of idols that have passed The Unit Auditions and advanced to the round of 126 There are a lot more unidentified idols#더유닛 :) pic.twitter.com/ucopsFg2WV — mes #TeamPinky (@OH_mes) October 11, 2017
The listed male trainees include Donghyun (Boyfriend), Jun (U-KISS), Hansol (SM Rookies), Chaejin (MYNAME), Gunmin (B.I.G), Lee Geon and Daewon (Madtown), Timoteo and Hojung (Hotshot), several members of BIGSTAR, MVP, IMFACT and Boys Republic, and so on. The identified female trainees include NC.A, Lee Soo Min, Euijin (Sonamoo), Yoonjo (Hello Venus), Areum (T-ara), Jiwon (SPICA), Mint (Tiny G), Yebin and Somyi (DIA), Woohee and Serri (Dal Shabet), Euna Kim and Suji (The Ark), Eunji and Yujeong (Brave Girls), ZN, Yujeong and Haein from Laboum, et. al.
SBS PopAsia reports that the "My Turn" single featuring all 126 contestants will be released on Friday. The song will also be performed live for the first time on KBS Music Bank. Later on, the show will release two more singles, one by the male trainees and one by the female trainees.
© 2018 Korea Portal, All rights reserved. Do not reproduce without permission.