Terry Crews Shares His Own Hollywood Sexual Harassment Story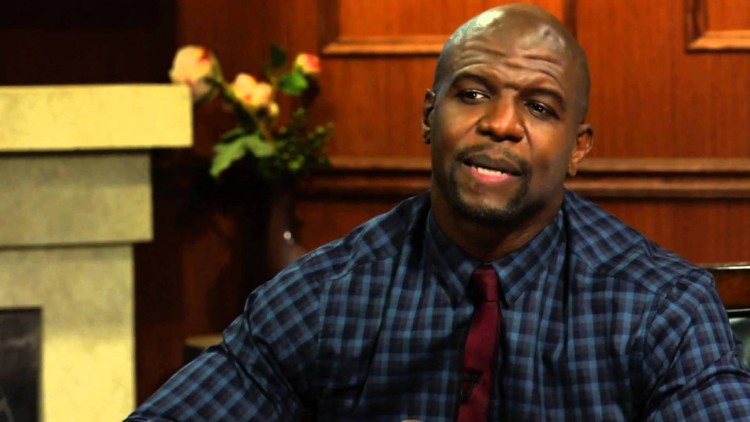 "Brooklyn Nine-Nine" star Terry Crews has shared his experience of sexual harassment by an unnamed Hollywood power player. The former NFL player provided the details in a series of tweets and commiserated with the actresses who have been speaking out against Harvey Weinstein over the past few days.
The A.V. Club reports that Crews, 49, related the incident that took place at a Hollywood event last year. Crews said on Twitter that a Hollywood executive groped his private parts, an act that was witnessed by his wife. "He grinned like a jerk," said Crews.
My wife n I were at a Hollywood function last year n a high level Hollywood executive came over 2 me and groped my privates. (2/cont.)

— terrycrews (@terrycrews) October 10, 2017
He momentarily thought of kicking the guy's ass but realized that it would not go well for him. He could even end up in jail. He and his wife simply left.
"240 lbs. Black Man stomps out Hollywood Honcho" would be the headline the next day. (5/cont.) — terrycrews (@terrycrews) October 10, 2017
Crews didn't pursue the matter, saying that he understood why many women don't come forward after experiencing sexual harassment. The repercussions of calling out a powerful person in Hollywood can hold people back from doing something about it.
I decided not 2 take it further becuz I didn't want 2b ostracized— par 4 the course when the predator has power n influence. (9/cont.) — terrycrews (@terrycrews) October 10, 2017
Crews chose not to name the executive, but it seems that it is not a story about Weinstein. The stories that have come out about him have involved actresses. Several more spoke out this week.
The New York Times relates that Gwyneth Paltrow has come forward with a recollection of an experience from when she was 22 years old and dating Brad Pitt. Paltrow said that Weinstein put his hands on her and invited her to his hotel room for a massage. She refused the request. Paltrow said she told a few people about the incident, which got back to Weinstein, who then raged at the actress. "He screamed at me for a long time," Paltrow said, describing her feeling of fear that she would get fired from the cast of "Emma."
Another actress who spoke up this week was Angelina Jolie. Deadline reports that Jolie claimed she rebuffed Weinstein's advances to her in a hotel room at the time she was attached to the film "Playing By Heart." The actress would have been 24-years old then.
© 2018 Korea Portal, All rights reserved. Do not reproduce without permission.