SM Entertainment Confirms Three Girls' Generation Members Officially Left the Group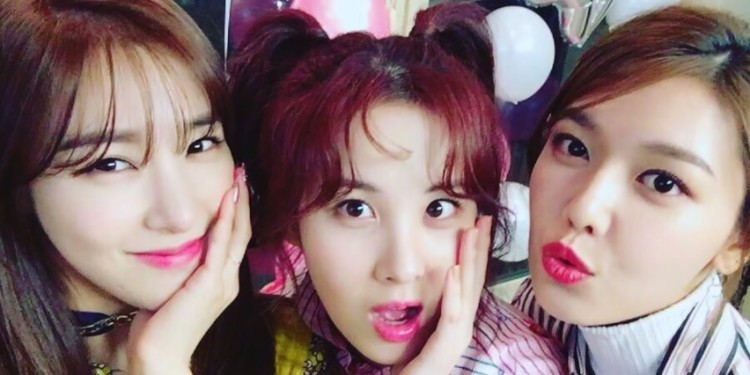 Two months after marking their 10th year anniversary, three members of the Girls' Generation have reached to a heartbreaking decision. On October 9, SM Entertainment confirmed that Tiffany, Sooyoung and Seohyun decided to end their contracts with the agency, and officially left the group.
As for the remaining 5 members (Taeyeon, Yoona, Hyoyeon, Sunny and Yuri), they have re-signed with their label. "The members have no thoughts of disbandment at all. Girls' Generation is meaningful for both the company and their fans," SM Entertainment told Koreaboo. The company further explained that they are going to discuss the future direction of the K-pop act and proceed with caution.
Additionally, an insider disclosed the reason why Tiffany, Sooyoung and Seohyun did not renew their contracts. According to the insider, the three members wanted to focus more on acting. Previously, Tiffany shared her ambitions to debut in the U.S., while Seohyun is active in musical theatre, television, and dramas. Lastly, Sooyoung has been busy lately with her acting career, and her roles in three productions namely "Man Who Sets The Table", "Someone You Might Know" and "Polyclinic Doctor".
Girls' Generation made their debut in 2009 as a nine-member act, but former member Jessica Jung left in 2014. The release of their hit "Gee" led the group to establish a strong name and fanbase in the K-pop industry. In their decade-old career, the group had won numerous awards and dropped countless hits as they became South Korea's most famous female pop act. They also had two albums appear on the Billboard 200, and their sixth album "Holiday Act" was their third No.1 on the World Albums chart upon its release last June.
Billboard notes that Girls' Generation is the latest K-pop group to shock the industry this year. They join Infinite, AOA, and T-Ara, who also lost members during their contract renewal period. Meanwhile, other well-known girl groups, such as Sistar and Wonder Girls, have disbanded entirely, indicating a generational shift.
© 2022 Korea Portal, All rights reserved. Do not reproduce without permission.