'Teen Titans Go!' Movie Cast Revealed, Kristen Bell and Will Arnett Cast in Secret Roles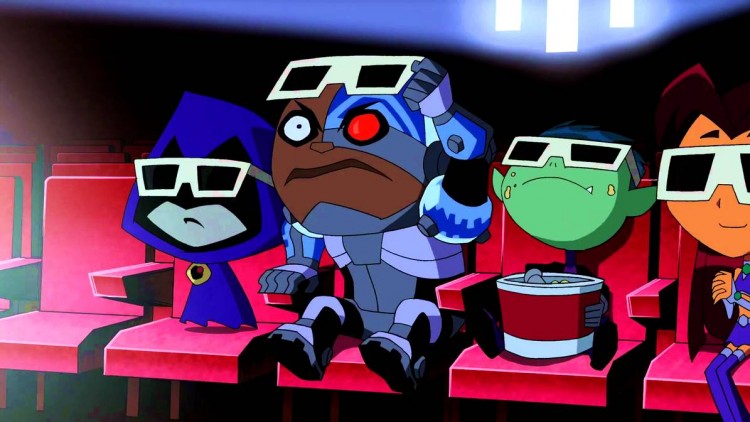 Warner Bros. Pictures' "Teen Titans Go!" movie revealed details about its voice cast. Kristen Bell ("The Good Place") and Will Arnett ("The Lego Batman Movie") will have roles in the animated film, but their characters have yet to be identified.
Like many successful cartoon series, DC Entertainment's "Teen Titans Go!" will be going to the big screen. The wacky animated series is based on DC's long-running "Teen Titans" comic book. It features the superheroes Robin, Starfire, Cyborg, Raven and Beast Boy.
Warner Bros. Has Set A Theatrical Release Date For A #TeenTitansGO Animated Feature https://t.co/KTANjT8C7l pic.twitter.com/3rCneSv4aE

— ComicBookMovie.com (@ComicBook_Movie) September 26, 2017
Unlike other superhero shows, "Teen Titans Go!" doesn't delve too much into serious crimefighting. The Cartoon Network show doesn't take superheroes too seriously, and it goes to very silly places. That's fine for a children's animated series in the vein of "The Powerpuff Girls."
The movie version can probably be expected to be more adult-friendly than the TV show. In any case, Warner Bros. is going ahead with the film, whose official title is "Teen Titans Go! to the Movies." The A.V. Club reports that the studio has launched a Twitter account for the movie and posted casting details:
Teen Titans GO…to the Movies! #TeenTitansGOMovie pic.twitter.com/yfFoQS7IvK — Teen Titans GO Movie (@TeenTitansMovie) October 9, 2017

The TV cast of Greg Cipes, Scott Menville, Khary Payton, Tara Strong and Hynden Walch will reprise their roles. Variety notes that Warner Bros. has also cast Kristen Bell and Will Arnett to play unspecified roles. Bell and Arnett are interesting choices for "Teen Titans Go! to the Movies."
Both stars have considerable experience with voice acting. Bell did the voice of the narrator in "Gossip Girl" from 2007 to 2012. She also had voice roles in "Frozen" and "Zootopia." Arnett has done voice work in "Ratatouille," "Horton Hears a Who," "Despicable Me," "The Lego Movie" and the "Nut Job" movies.
Both have connections to superhero shows or films. Bell played a woman with electricity powers in NBC's "Heroes." Arnett did the voice of Batman in "The Lego Movie" and "The Lego Batman Movie." Batman has appeared on "Teen Titans Go!" and may show up in the movie. If he does, it wouldn't be a shocker if Arnett does his voice once more.
.@arnettwill & @IMKristenBell join voice cast of #TeenTitansGo, plus more Hollywood casting scoop https://t.co/GZECSLRHRP pic.twitter.com/GM8O9KFj8G — ET Canada (@ETCanada) October 10, 2017
Arnett will also be producing the film alongside the animated series' producers Aaron Horvath, Peter Rida Michail, and Peggy Regan. Horvath and Michail will direct "Teen Titans Go! to the Movies." They will work from a screenplay by Michael Jelenic and Horvath. The "Teen Titans Go! to the Movies" release date is on July 27, 2018.
© 2018 Korea Portal, All rights reserved. Do not reproduce without permission.