'Temperature of Love' Beats '20th Century Boy and Girl,' 'Witch's Court' in the Ratings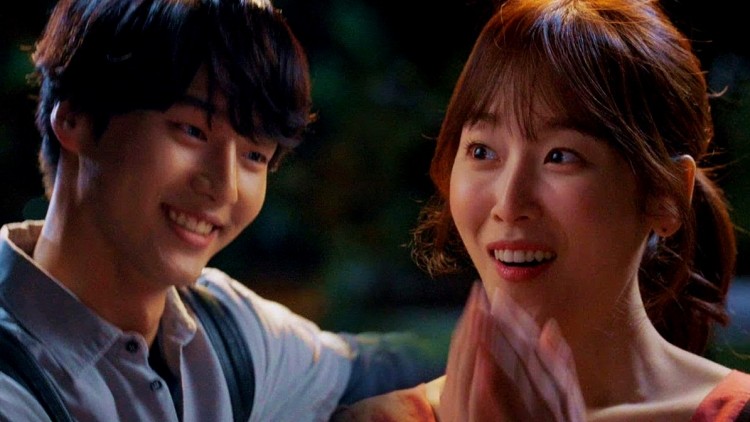 SBS drama "Temperature of Love" took the top spot in the ratings on Monday, fending off two new competing dramas. MBC's "20th Century Boy and Girl" failed to capture a lot of viewers, while KBS2's "Witch's Court" did decent numbers and took second place in the Monday night ratings.
Kdramapal reports that the October 9 episodes of "Temperature of Love" pulled in 9.3% and 11.2% of the nationwide audience, based on data from Nielsen Korea. This marks the SBS drama's return to double-digit ratings after taking a tumble last week during the Chuseok holiday in Korea. "Temperature of Love" only managed 6.7% and 8.4% in the ratings for the show's October 3 episodes.
The dip was temporary, and the show has returned stronger than ever. Its latest 11.2% score is slightly higher than its previous best, which was an 11.0% rating. That means "Temperature of Love" did better than ever despite having to contend with the premieres of two new dramas.
One of the debuting shows was "Witch's Court," which stars Jung Ryeo Won and Yoon Hyun Min. Drama Beans notes it is a legal drama with Jung Ryeo Won playing a star prosecutor who is known for her fierceness. Yoon Hyun Min has the role of a rookie prosecutor. Both of them get assigned to a division that handles crimes against women and children.
The other show that premiered was "20th Century Boy and Girl." A romantic drama, it stars Han Ye Seul and Kim Ji Suk as former high school sweethearts who cross paths once more as adults. The show also features Gugudan's Mina and SF9's Inseong playing the younger versions of the characters during their school days, reports Soompi.
In real life, Han Ye Seul and Jung Ryeo Won are best friends. This spurred Han Ye Seul to comment on the quirk of fate that made them rivals with head-to-head competing dramas, as related in this article.
Fate has placed Jung Ryeo Won in the lead over her friend, at least for now. Nielsen Korea records the Monday primetime ratings of "Witch's Court" at 6.6% of the audience share. "20th Century Boy and Girl" underperformed with only 3.9% and 4.2% for its two Monday episodes. But both Jung Ryeo Won and Han Ye Seul's dramas are significantly behind "Temperature of Love," which stars Seo Hyun Jin and Yang Se Jong.
© 2023 Korea Portal, All rights reserved. Do not reproduce without permission.