'Running Man' Guest IU Reveals She Nearly Drowned During Show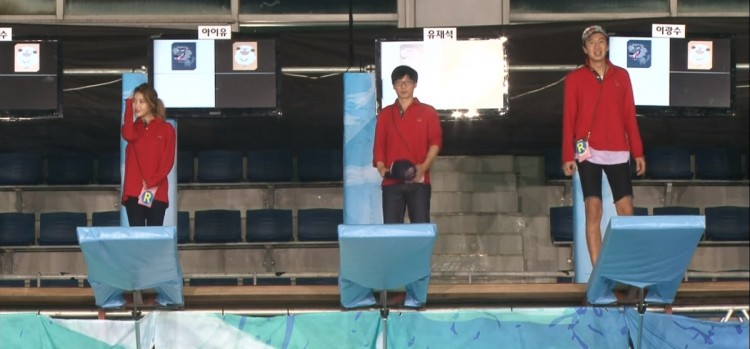 IU just revealed one of the scariest moments in her life. The South Korean singer revealed that she almost drowned when she guest starred in "Running Man." She further detailed her nerve-racking experience.
IU sat with Yoo In Na for a radio show. There she revealed a few glimpses of her life, including her greatest fear. She shared that it all started when she made an appearance in "Running Man."
According to Idol Best, IU shared on the radio show that she nearly drowned while doing a challenge on "Running Man." She remembered that it was one of the early episodes of the show where Park Myung Soo also guested.
To recall, "Running Man" members and the guests were divided into three groups in that episode. IU worked with Lee Kwang Soo and Yoo Jae Suk on the red team. Meanwhile, Haha, Kim Jong Kook and Park Myung Soo were on the white team.
Blue team was composed of "Running Man" members Ji Suk Jin, Gary, and Song Ji Hyo. That time, they had to do some missions to gain gold bars. The losers then will be thrown into a deep pool.
Blue team won the gold bars in that episode. Thus, as a consequence, IU and the rest of the "Running Man" members fell into the pool. However, the singer shared that she thought she knew how to swim until that moment happened.
IU continued and said that she assumed that she was "going to float." Thus, she tried to thread the water yet it seems as though her swimming skills did not work. She then felt that she started to sink.
That was when the singer began to feel scared. Luckily, the crew was on standby, complete with floaters and they helped her. Watch her frightening "Running Man" experience below.
© 2018 Korea Portal, All rights reserved. Do not reproduce without permission.