'The X-Files' Season 11 Spoilers: Who's Leaving, Who's Coming Back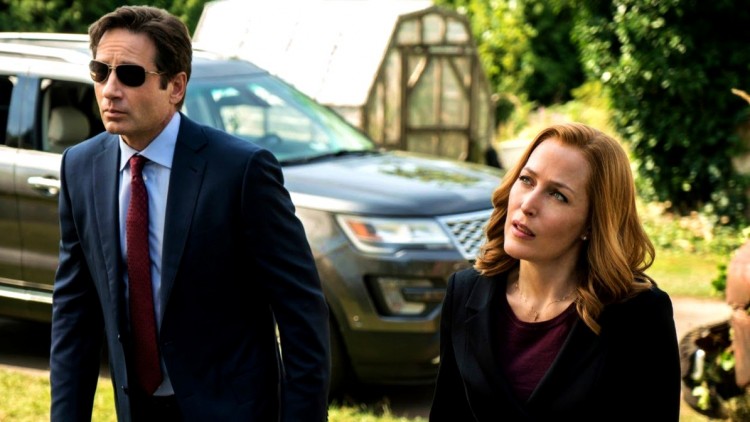 Fox's "The X-Files" panel at New York Comic Con 2017 teased a wealth of spoiler details about the upcoming 11th season of the revived show. The panelists revealed the season's big mystery arc and the characters who will be returning... as well as the major character who's expected to depart.
There's a lot of information to parse. First of all, there's the official "X-Files" season 11 trailer, which shows the world teetering on the verge of the end of civilization. The key to causing or stopping the end times may be none other than Mulder and Scully's son, William, notes TV Line. The two of them are told that he is a very special child, and key players are vying to get hold of him.
But he is missing, and the main arc of season 11 will apparently involve Mulder and Scully searching for William. They will also have to deal with longtime foe C.G.B. Spender, better known as the Cigarette Smoking Man (CSM). Their former boss Walter Skinner will also have a major role to play. In the trailer, CSM tries to convince Skinner to betray humanity. A few scenes later, Scully is asking Skinner to join their side.
The trailer also offers a quick glimpse of Barbara Hershey as the mysterious Erika Price, a new power player representing a shadowy cabal. And it shows a few seconds of Langly, one of Mulder's "Lone Gunmen" friends who were thought to be dead. Executive producer Chris Carter has told Deadline that the audience can expect to see one of the Lone Gunmen in season 11.
Carter also promised an action-packed season. He said that despite David Duchovny (Mulder), Gillian Anderson (Scully) and Mitch Pileggi (Skinner) getting older, they're going to be action heroes. There will be a fight between Mulder and Skinner, and episode 5 (directed by James Wong) will be a "North By Northwest"-style episode with the leads on the run.
Actors Lauren Ambrose and Robbie Arnell have been confirmed to return in their respective roles as Agents Einstein and Miller. Annabeth Gish will be returning as well, again playing Monica Reyes. Episode 1 will explain why Reyes has come to work with CSM (William B. Davis).
"The X-Files" may be gearing up for a farewell this season. Bleeding Cool reports that Anderson told the press that she has no intention of playing Scully again in the future, and "The X-Files" season 11 will be giving her character a conclusion.
© 2018 Korea Portal, All rights reserved. Do not reproduce without permission.