G-Friend's Umji Reveals Her Thinner Face in New Pics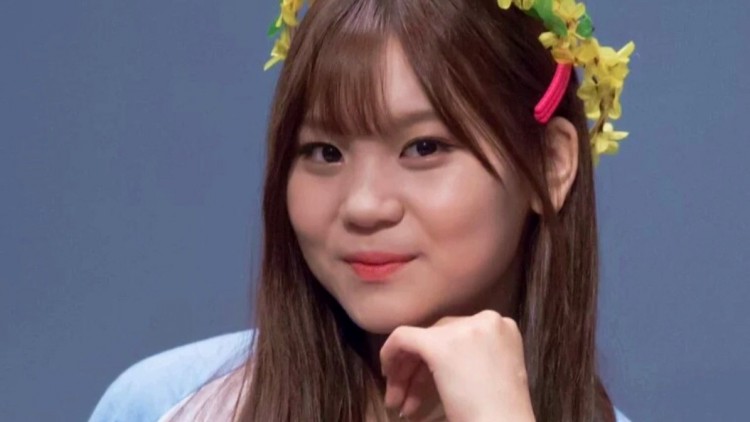 GFriend member Umji has caused a stir with new Instagram pics that seem to show a change in her profile. The selcas and portraits depict Umji with a face noticeably thinner than before.
AllKpop noted the striking change in the 19-year-old performer's visage, describing her as now having a sharper jawline and suggesting that Umji has lost her baby fat. Unsurprisingly, this invited a number of comments speculating that Umji has had some work done.
Such speculation has not been substantiated. Furthermore, a look at Umji's recently released promo pics for GFriend's "Rainbow" as seen on Soompi suggest a gradual change in her facial features. She has a rounder face in the "Rainbow" images, but it seems similar enough to her current face to suggest dieting rather than cosmetic surgery.
That Umji's Instagram pics have made the news at all speaks to the culture of K-pop, with its strong emphasis on visuals and controversial embrace of plastic surgery. The Chic Geek Speaks notes that it is very common for K-pop groups to categorize their members into various roles, such as leader, maknae, lead vocal, lead dancer and so on. And it is quite common for them to have at least one member who is characterized as the "visual" of the group--someone whose looks are emphasized above their other aspects.
On the flip side, fans have been known to deride group members who are seen as less attractive or even unattractive (based on K-pop culture and Korean beauty standards). It is one of the less appealing elements of the Korean entertainment scene.
Umji has experienced her share of fan criticism based on her looks. AllKpop says that she has been a target for mean comments that described her as "ugly"--a harsh thing to say about a teenager who certainly doesn't deserve such bullying. So goes the cruelty of the spotlight when one is in a popular K-pop group.
© 2018 Korea Portal, All rights reserved. Do not reproduce without permission.