'Running Man' Spoilers: Lee Kwang Soo, Jeon So Min Face Fears in Upcoming Episode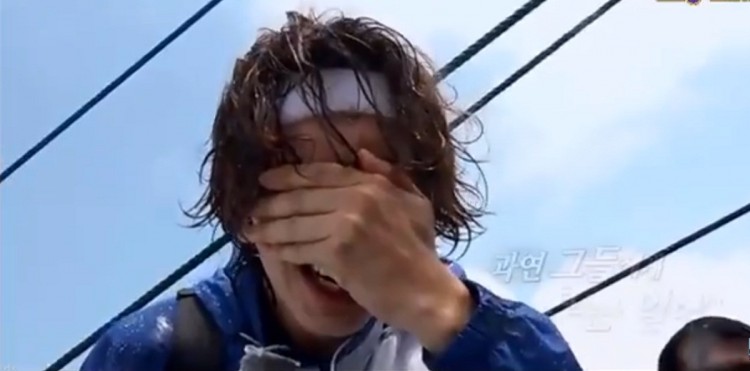 "Running Man" members will face another extreme challenge in its next episode. Lee Kwang Soo and Jeon So Min are set to face their fears. Will they be able to finish the challenge?
Spoiler alert: this article contains spoilers on one of the episodes of "Running Man." SBS has not aired this yet. That being said, fans of the said program should not read on unless they want to see what is next to their favorite members.
In the coming episode of "Running Man" this week, Kwang Soo and So Min are set to face the consequence of the game in the previous episode. To recall, the show's members played "Tiger Moth Tour Truth Game" last week, according to Viki. Based on the mechanics, Kwang Soo, So Min, Haha, Ji Seok Jin, Yoo Jae Suk, Song Ji Hyo, Kim Jong Kook, and Yang Se Chan, need to guess who among them is telling the truth.
The "Running Man" members who lose the game will face a consequence - and that is to experience Indonesia's Timang beach gondola. It turns out, Kwang Soo and So Min were the unfortunate ones who lost. Now, they will get to experience the manual wooden cable car in the coming episode of the show.
According to Naver, many Indonesian fans gathered to see Kwang Soo and So Min as they film for the coming "Running Man" episode. However, the artists' smiles left their faces when they arrived at their destination. They then rode the wooden cable car.
But, as they cross the ocean through the said cable car, "Running Man" members Kwang Soo and So Min were greeted with strong waves. One of the locals in the area stated that the waves were calm until the two arrived. So Min then teased Kwang Soo that his bad luck "made the ocean cry.
Will they be able to safely hover over the ocean? Find out on the next episode. "Running Man" will air the said episode on October 8 at 4:50 PM KST.
© 2020 Korea Portal, All rights reserved. Do not reproduce without permission.