Massive Volcanic Eruptions In The Tropics Can Cause Global Weather Events; Additional Danger To The Natural Phenomenon
by
Elon A.
/ Oct 09, 2017 08:04 AM EDT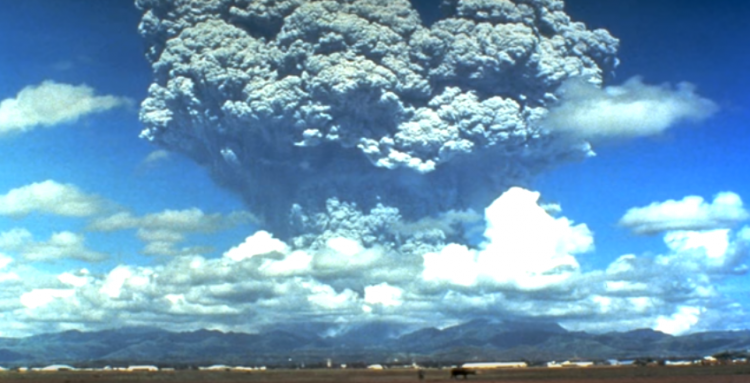 Common as people know, the volcanic eruptions can cause a devastating outcome. It can destroy the entire city and even cause death to some people. Not only it can destroy things due to its force, the lava can also produce ruining effects. Thus, according to some reports, the most powerful eruption can unleash 5,000 times more powerful than a man-made nuclear weapon. Now, a new study suggests that the volcanic eruption can also affect the climate.
The ring of fire can also have an incredible effect on the climate. A new research has found that volcanic eruptions in the topical are might be enough to start a climatic phenomenon known as El Niño. The event of this weather change can occur in the eastern Pacific and can trigger a whole host of effects worldwide. It can range from droughts in Australia and monsoons in Africa.
In the study that has been published in the Nature Communications, the researchers used a climate model simulation. This is to show how the warm phase of the El Niño Southern Oscillation to peak in the year following a large volcanic eruption. One of the samples would be the one in the Philippines when Mount Pinatubo erupted in 1991, according to IFL Science.
Thus, the study co-author Alan Robock from the Rutgers University-New Brunswick shared that "We can't predict volcanic eruptions, but when the next one happens, we'll be able to do a much better job predicting the next several seasons. Before Pinatubo, we really had no idea. All we need is one number - how much sulfur dioxide goes into the stratosphere - and you can measure it with satellites the day after an eruption, according to Science Daily."
The research team noted that when the volcanoes eject their masses of ash and debris into the air, it also filled the atmosphere with large volumes of sulfur dioxide. It then forms a highly reflective layer of sulphuric acid, reflecting solar radiation and reducing surface temperatures. It then reduces the temperature gradient across the Pacific. It then weakens the trade winds and helping to influence the development of El Niño.
© 2018 Korea Portal, All rights reserved. Do not reproduce without permission.