Does Santa Came From Turkey?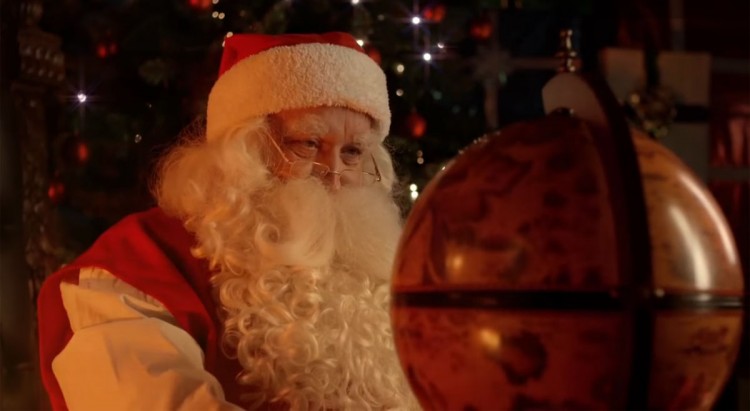 Archeologists have discovered a tomb underneath Saint Nicholas Church in Turkey. Studies claim that the burial inside the tomb could be of Saint Nicolas a.k.a Santa Claus.
The tomb is believed to lie beneath the church, as detected by the geo-radar scans. Although it is not so easy to get it out because of the mosaic of the floor, writes The Guardian. Surveyors say that was not difficult to find the shrine but the real work starts now. Each tile has to be scaled one by one and will have to be removed as a whole. Till date, it was believed that the remains of Santa were taken by Italian merchants in 1807 and since then it is buried in Bari, Italy.
The Antalya Director of Surveying and Monuments, Cemil Karabayram said, "During a study of old documents, we found that the church was burnt down, but was later reconstructed. The document also says that the bones that were taken to Bari were actually of some priest."
The director also feels that the research is in its last stage. If we get the positive result out of it, then it might boost Antalya's tourism, reports BBC. The Saint Nicolas church is situated in the Demre district of Turkey's south-west province of Antalya.
Excavation work will allow scholars to access the temple grounds below the church to determine whether it still holds Nicholas's body. St. Nicolas also called Nicolas of Myra is a Christian saint, was well known for his generosity and secret gift-giving habit. When Dutch immigrants reached the US they starting calling Santa as 'Sinterklaas', which eventually modified and we got 'Santa Claus'
The church is in search for researchers from eight different fields of study to take forward this work at the site. now when the archaeologists have done their part now the details have to be examined.
© 2018 Korea Portal, All rights reserved. Do not reproduce without permission.