Watch Park Shin Hye Adorably Giggle After Bumping Into Fellow Korean Celeb At Chanel Show in Paris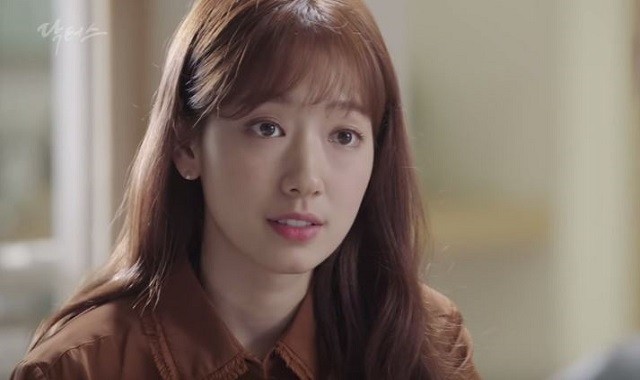 Jo Se Ho is such an effective comedian that he can make people giggle at the mere sight of him. This week, his latest victim was Park Shin Hye who attended Chanel's fashion show at the Grand Palais in Paris during Fashion Week.
The event that featured the 2018 Spring/Summer collection was attended by several A-list celebrities including veteran actress Monica Belucci. Meanwhile, 16-year-old Kaia Gerber, the model daughter of Cindy Crawford, opened the show that featured some of the label's iconic tweed suits, the '60s inspired mini skirts, oversized trousers, and ruffled lace dresses.
http://unitedkpop.com/2017/10/news-park-shin-hye-returns-to-paris-for-chanels-show-at-fashion-week/
Park, who one of the luxury designer label's endorsers in Asia, attended the show wearing a white long-sleeved shirt and a tweed skirt. As she was posing for photographs, she spotted Jo standing among the crowd.
The "Doctors" actress was surprised to see a familiar face so far from home. She was all laughs as she walks over to the comedian to shake his hand.
조프로불참러 다음 시즌 샤넬 초청되길 기원합니다.오빠가 왜 거기서 나와...?(박신혜 ver)

Posted by Fashion & Style on Tuesday, October 3, 2017
Jo, according to All Kpop, was also in Paris to shoot a new variety show about photography. He also spotted G-Dragon who was also headed to the same fashion show.
In the video below, the singer/performer was all serious as he walks toward the venue. His face, however, immediately lit up when he spotted Jo among the fans and the paparazzi.
The video has spread like wildfire on social media these past few days. People are amused by the Big Bang member's reaction upon seeing the comedian.
United KPop, meanwhile, reports that the "Pinocchio" star has already returned back home to Seoul where she is set to promote her new movie "Silence" where she will play the role of a lawyer hired to clear a young woman from murder charges. The movie also stars Choi Min Sik and Lee Ha Nui. It will be released in November.
© 2023 Korea Portal, All rights reserved. Do not reproduce without permission.