Park Shin Hye To Show A 'Different' Side Of Herself In New Movie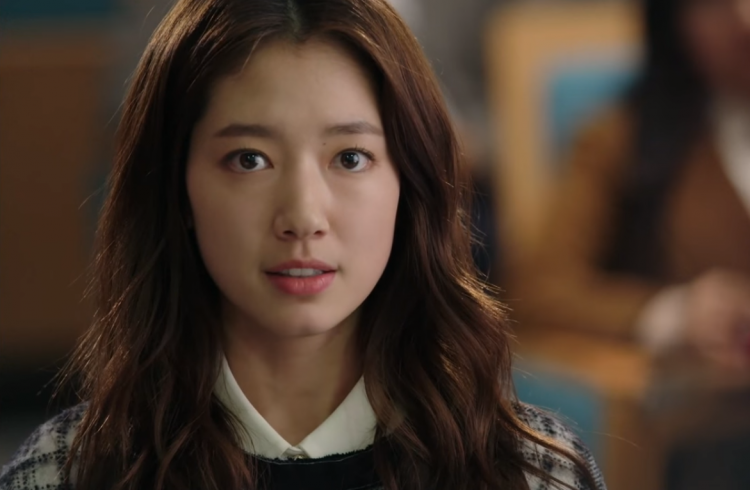 After a series of successful kdramas, Park Shin Hye is heading to the big screen in her next project. According to the 27-year-old actress, fans will see a different side to her in the upcoming movie "Silence."
Also called "Blackened Heart," the movie is a remake of a Chinese movie called "Silent Witness." It tells the story of a businessman whose fiancee, a popular singer, gets murdered and his daughter becomes the primary suspect.
The Korean remake will also star Choi Min Sik as Im Tae San, the president of "TaeSan Group" while Lee Ha Nui will play Yoo-Na, the murdered fiancee, and singer, reports NTD.TV. Ryoo Joon Yeol, Lee Soo Kyung, Park Hae Joon and Jo Han Chul also appear.
Park was cast as Choi Hee Jung, the lawyer who was hired by the wealthy businessman to clear his daughter's name. According to the hallyu actress, the movie brought out a side of her that fans have never seen before.
"Hee-jung is a character with much emotional change," she revealed during the press conference for "Silence" (via KPop Herald). "I agonized a lot about what I should do to look realistic when portraying Hee-jung finding truth in the film. The director set up and brought out the details (of acting)."
It comes as a surprise that there is still a role that Park has not played on-screen. After all, the actress has been in the business since her breakout role in the 2003 tear-jerker "Stairway to Heaven."
Moreover, the hallyu superstar has played strong women on the big and the small screen throughout her acting career. In one of her most popular dramas, "Doctors" on SBS, Park's character named Yoo Hye Jung achieved her dream of becoming a doctor despite the many hardships and obstacles she endured in her life.
Park's other acting creds also include "Pinocchio," "The Heirs," "Flower Boy Next Door," "Heartstrings," "You're Beautiful" and the movie "Miracle in Cell No. 7." She has collected several acting awards and became one of the most Korean actors to foreign audiences.
"Silence" (also: "Blackened Heart") is directed by Jung Ji Woo. It will be released in November 2017.
© 2023 Korea Portal, All rights reserved. Do not reproduce without permission.