'Hospital Ship' Still Dominates Wednesday-Thursday Ratings; 'While You Were Sleeping' Inches Closer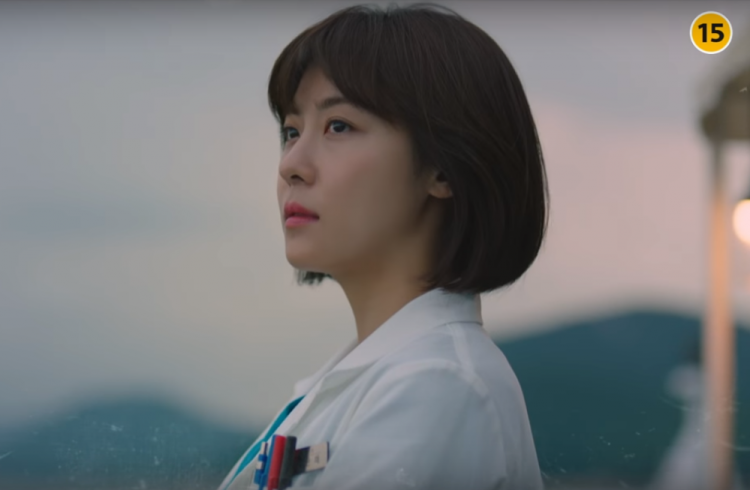 "Hospital Ship" is not bowing down to the charms of Bae Suzy and Lee Jong Suk. The medical drama is still dominating the rating game one month after it premiered on MBC.
There is a stiff competition every Wednesday and Thursday night. MBC's "Hospital Ship" has been dominating the 10 p.m. (KST) time slot since its premiere. However, last week, SBS released a worthy competitor in the fantasy-romance "While You Were Sleeping."
The two dramas have been going head-to-head for two weeks now. While Ha Ji Won's critically-acclaimed medical drama is still on the top of its game, SBS' "While You Were Sleeping" is immediately catching up.
According to Soompi, Wednesday night's episode of "Hospital Ship" reached a 5.6% rating in its first episode and 6.6% on its second episode based on the data collected by Nielsen Korea. This week, it is still at the number one spot but its competition is not far behind. Bae and Lee's "While You Were Sleeping" Episode 5 started with 5.1% viewer rating while the following episode was able to cross 6.1%.
However, the SBS fantasy romance drama had a higher following in the 20-49-year-old demographics. For the first half of Wednesday's offering, it recorded a 3.7% rating while the second half experienced a surge with 5.2%. In comparison, "Hospital Ship" only had 1.7% during its first episode and 1.5% in its second episode.
The KBS drama special "Jung Madam's Final Week" trailed far behind with a 3.7% rating on Wednesday night. Next week, a new drama will air on the network to compete with both "Hospital Ship" and "While You Were Sleeping."
Titled "Mad Dog," the detective drama will star Yoo Ji Tae ("The Good Wife") as Choi Kang Woo, a former detective who now works as an insurance investigator to reveal fraud cases. Woo Do Hwan ("Save Me") and Ryu Hwa Young ("Age of Youth 2") also appear.
© 2022 Korea Portal, All rights reserved. Do not reproduce without permission.