'Supernatural' Season 13: Will Sam & Dean Ever Get Love Interests?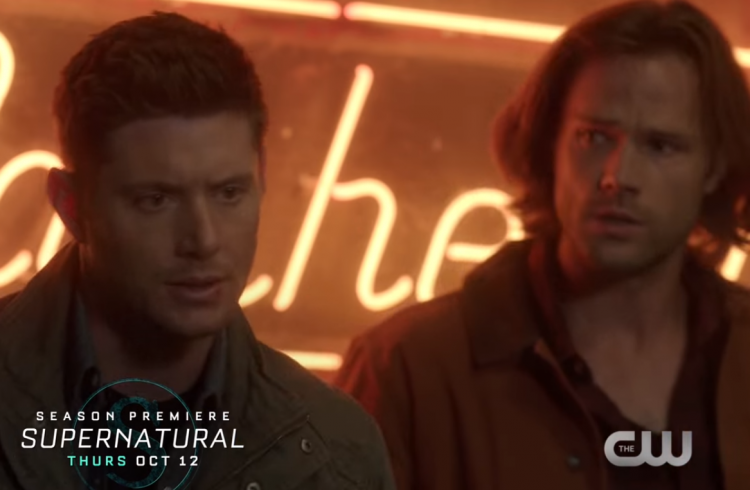 It has been a really long time since Dean (Jensen Ackles) showed up in Sam's (Jared Padalecki) doorsteps, tell him that their father is missing and jumpstart their mission to rid the world of the paranormal. Since then, the two have befriended angels, defeated demons, met and reconciled God and his older sister Darkness/Amara. There is really no time for romance with evil forces still running amok and threatening existence itself.
Executive producer Andrew Dabb recently revealed that there are no plans to introduce love interests for the Winchester Brothers in "Supernatural" Season 13. And the two might not even fall in love and go have happy, normal family anytime in the future.
This, he revealed in an interview with TV Line. He recalled that both Sam and Dean have had romantic relationships in the past, but none worked out.
"I don't think this is that show, honestly," he told Michael Ausiello. "Neither of them is looking for love, let's put it that way. Sam has been in love multiple times, and Dean has had his own relationships... There was a time when Sam and Dean, and particularly Sam at one point, though they could have a normal life and walk away from the fight. I don't think either of our guys looks at it that way anymore."
He added that neither Sam nor Dean will ever walk away from the family business of saving the world. They are going to keep fighting until they win or they die.
Moreover, they both are aware that their lives are not ideal. Dabb explained that the Winchesters would not willingly bring someone they care about and definitely would not put anyone else's life in the line of danger.
They do have a shot at becoming a family in "Supernatural" Season 13 although their lives are not, in any way, normal. In photos shared by SYFY Wire, Sam and Dean play parents to the son of Lucifer, Jack (Alexander Calvert). The young man lost his mother after giving birth to him and Lucifer is deep into an alternate universe.
Even if his father is evil, Jack's mother was a good-hearted human being. He is pretty much a blank slate right now and has the choice to either be evil like Lucifer or be good like his mother.
Sam and Dean will take the young man into their care not only to keep an eye on his actions. They also now have the responsibility to be role models and steer him in the right direction.
"Supernatural" Season 13 will premiere on Oct. 12 on The CW. Watch the trailer below.
© 2018 Korea Portal, All rights reserved. Do not reproduce without permission.