BTS Ranked Number One In Billboard's 'World Albums' Chart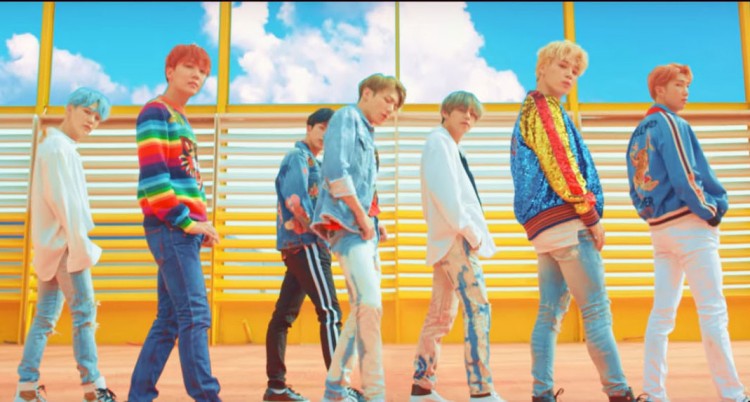 Billboard has released the World Album Chart for this week recently. The newly released list features plenty of releases by Korean artists.
BTS's DNA from their mini-album "Love Yourself: Her" is ranked number one. This is the second time in a row when the mini album has made it place on the list. Their 2016 released album "Wings" is also at number 15.
IU's new remake "Flower Bookmark 2" made its place on number 5. The new album is a tribute to all the veteran K-pop singers and their original creations. In a recent news, the veteran singers revealed that the South Korean singer personally wrote messages to seek their permission for the remake.
B1A4's mini album "Rollin" made it to the list at number 7. The 2017 released album expresses the emotions of falling for someone again and again as "rolling."
At number 10 is SECHSKIES's "Another Light," which includes the double title tracks "Smile" and "Something Special" reports Soompi. The album was released after 18 years since 1999. The tracks are an emotional ballad that shares the feeling of a lover who has something special.
Last but not the least; LOONA's "Odd Eye Circle" appeared at number 13. The album is on the list for the second week on the chart with their mini album "Mix & Match". Last week, this South Korean girl's group was at No. 10. Mordechai Shapiro's "Machar" was a new entry in the list for the week.
This Billboard World Album list is for the week of October 14. This week's top-selling world music albums are ranked on the basis of sales data, compiled by Nielsen Music.
BTS is already broke all the record with "Love Yourself: Her". Recently the album got 70 million views on Youtube, making it fastest for any K-Pop group music video.
© 2023 Korea Portal, All rights reserved. Do not reproduce without permission.