'Star Trek: Discovery' Responds to Mirror Universe Rumors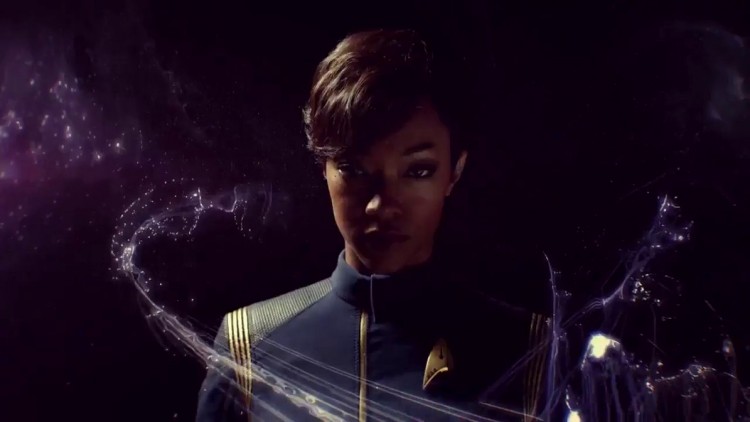 "Star Trek: Discovery" is set to revisit a classic scenario from the original series. A reliable source has suggested that the USS Discovery will be making a trip to the Mirror Universe this season. The show's executive producers have since responded to the rumor.
The Mirror Universe reveal came from long-time "Star Trek" actor and director Jonathan Frakes. It has nothing to do with his role as Commander Riker in "Star Trek: The Next Generation," a show that is set over a century after the events in "Discovery."
Comicbook.com says that Frakes dropped the "spoiler" at the "Star Trek: TNG" cast reunion during the Chicago leg of the Continuing Voyage convention tour. Frakes teased that one episode will feature the Mirror Universe that depicts an evil version of the Federation.
He is considered a reliable source, as he is known to be directing an episode of the "Discovery" series this season. He is not directing an episode of the Mirror Universe, however. He is in charge of an episode spotlighting the show's current antagonists, the Klingons.
"Discovery" showrunners Aaron Harberts and Gretchen J. Berg have discussed the Frakes spoiler with TrekMovie. They would not confirm the Mirror Universe rumor. Berg did mention that the new "Star Trek" series will definitely have nods to the previous iterations of the show.
In that same interview, Harberts clarified that "Star Trek: Discovery" is part of the same Prime Timeline as the original "Star Trek" series and they have no plans to use any reset button. He said that "Discovery" will ultimately lead to the original series' timeline despite some evident differences between the shows.
One thing "Star Trek: Discovery" has yet to explain is why Michael Burnham (Sonequa Martin-Green) has never been mentioned by Spock, despite being his adopted sister. Harberts said that this will be addressed.
The showrunners noted that there will be an appearance by Amanda Grayson, who is Spock's mother and Sarek's wife. Amanda was portrayed by Winona Ryder in the 2009 "Star Trek" movie. She will be played by Mia Kirshner ("The L Word," "24") on "Discovery."
© 2018 Korea Portal, All rights reserved. Do not reproduce without permission.