BTS's 'DNA' Set A New Record, Gets 70 Million Views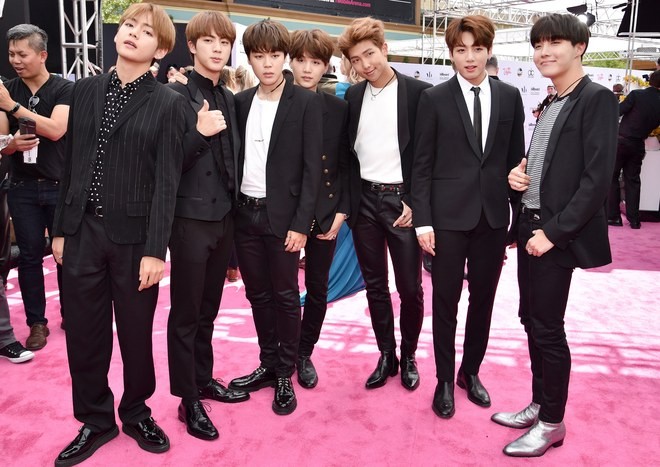 The BTS is setting new records daily, be it in the terms of ranking or views. After successfully entering the Billboard Top 100 list, now the K-pop sensational band is in news again.
DNA the melodious song from the album "Love Yourself: Her" has reached 70 million views. If the reports are to be believed, the song reached the mark on September 30 around 6:45 a.m. KST.
The album was released on September 18 at 6 p.m. KST. It took just over 11 days and 12 hours to create this record, which is the fastest for any K-Pop group music video. The previous record was set by BLACKPINK´s "As If it´s your last day", the song also had 70 million views in 25 days and 20 hours.
Since its release, the album has been creating new records daily. Over 750,000 copies of the mini MV were sold in the first week. The album is receiving world-wide popularity as it ranks no. 1 on iTunes in over 73 countries and has achieved the highest record for a Korean artist.
The song was also played by KJYO radio station. KJYO, also known as KJ103, is a radio station serving the Oklahoma City. It's the only radio station that contributes to Billboard's Pop Songs chart. The station played "DNA" more than two times in the week ending Sept. 24, spinning it eight times both in morning and afternoon drive.
Telling about this frequency of playing "DNA", JJ Ryan (KJYO programmer director) says," The foundation [of top 40] is, 'play the hits and play them often." "In between all the songs, we add some new stuff that is selling or trending on social media. In case of BTS, the deciding factor was social media" explains JJ to Billboard. BTS also became the first Korean act to reach more than 1 billion streams on Spotify.
© 2023 Korea Portal, All rights reserved. Do not reproduce without permission.