'While You Were Sleeping' Premiere Rivals 'Hospital Ship' in Ratings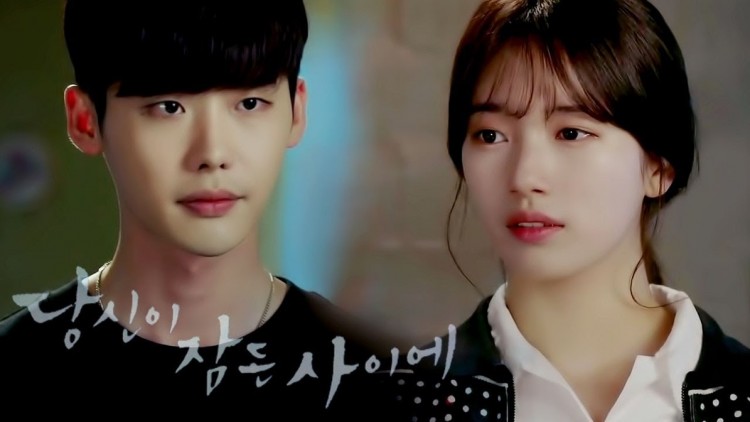 The much-hyped SBS drama "While You Were Sleeping" had an auspicious debut Wednesday. The freshman drama starring Suzy and Lee Jong Suk pulled in good numbers and came a close second to "Hospital Ship" on MBC.
Soompi reports that in the Nielsen Korea ratings for the night of September 28, "While You Were Sleeping" pulled in 7.2 percent of the country's viewership on the first episode. The second episode, which aired immediately afterward, scored a 9.2 percentage rating.
"While You Were Sleeping" achieved second place in the ratings on its premiere night. The winner for that evening was "Hospital Ship," which captured 9.8 percent in the first half and 10.6 percent in the second half. Both are Wednesday-Thursday dramas, and their closely-matched viewership numbers have ordained a rating competition.
"While You Were Sleeping" is a supernatural drama with a strong element of romance. Drama Fever says that the story involves an unemployed reporter named Hong Ju who is gifted with prophetic dreams that tell her when something bad is going to befall someone.
Hong Ju, played by Suzy, finds a love interest in prosecutor Jae Chen (Lee Jong Suk) after he moves into her neighborhood one Valentine's Day. After he learnt about her visions, they decide to work together to prevent the unfortunate incidents that Hong Ju foresees in her sleep.
"Hospital Ship" is a drama about doctors working on a ship that provides medical services to people living on small islands, notes Drama Beans. Ha Ji Won plays Dr. Song Eun Jae, a female surgeon who finds herself unable to save her mother from death in the beginning of the series. The show's male lead is Kang Min Hyuk, who plays Kwak Hyun, a public health doctor. He seeks to get out from under the shadow of his famous physician father. Lee Seo Won also stars on the show.
© 2019 Korea Portal, All rights reserved. Do not reproduce without permission.