'Reply 1988': Go Kyung Pyo Also Totally Clueless About Hyeri - Ryu Joon Yeol Romance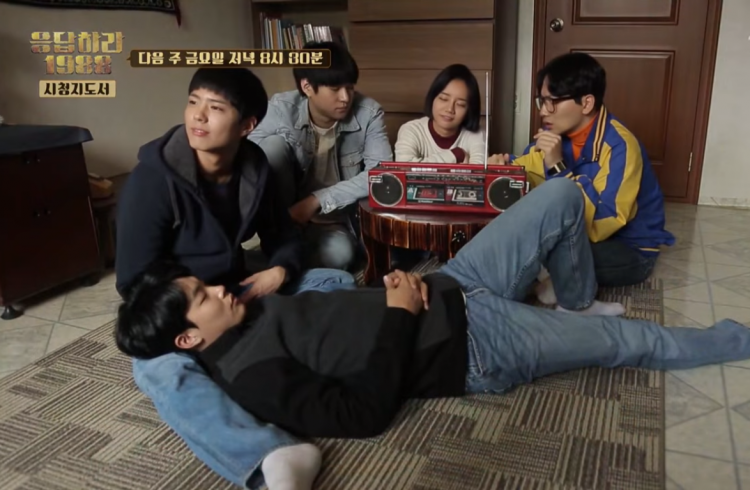 Even Go Kyung Pyo was surprised that co-stars Hyeri of Girl's Day and Ryu Joon Yeol were officially dating. In a recent interview, the "Strongest Deliveryman" actor revealed the surprising way he heard the delightful news about his friends from "Reply 1988."
Over a year after the drama aired, Ryu's agency C-JeS Entertainment has finally confirmed that the actor is dating his former co-star, the girl group member Hyeri. The two met and fell in love on the set of "Reply 1988" where they played the roles of Duk Sun and Jung Hwan, high school friends who grew up together. It also starred Ko as Sun Woo, Park Bo Gum ("Moonlight Drawn By Clouds") and Lee Dong Hwi ("Entourage").
Last month, after a year of friendship, Ryu and Hyeri finally made their relationship public. On a statement published by Soompi, Ryu's agency confirmed the reports and even shared that the relationship is still in its early stages.
Despite the dating rumors, it looks like even the couple's friends were not aware of the real-life romance. Kyo recently admitted that he only heard the news when someone asked his reaction.
"I didn't know about the two. I found out on the day the news broke out and I happened to be filming guerilla date that day," the "Chicago Typewriter" actor shared to XPorts News (via AllKPop). "One person suddenly asked me what I think about their dating news and I replied, 'I hope the two lovers with only looking at each other.'"
He also admired Hyeri and Ryu for admitting their relationship to the public which, the actor says, was a brave thing to do. However, he worries that the constant scrutiny from everyone might drive them away from each other.
"Strongest Deliveryman" has already ended its one-month run on KBS2. Kyo is also set to appear in "Night of the 7 Years" alongside Jang Dong Gun ("Suits"), Ryoo Seung Ryong ("Miracle in Cell No. 7") and Song Sae Byeok ("The Sound of a Flower") sometime this year.
© 2018 Korea Portal, All rights reserved. Do not reproduce without permission.