Pope Francis' Sex Abuse Advisers Will Expand Their Workload; Children Of Priests Will Be Considered
by
Elon A.
/ Sep 26, 2017 08:32 AM EDT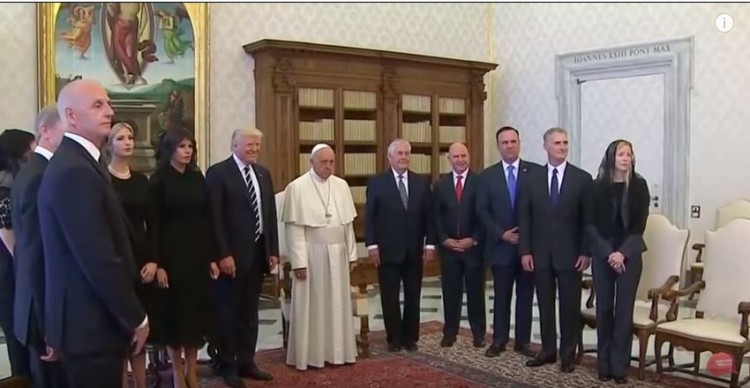 The committee advisers of Pope Francis on protecting the children from sexually abusive priests are currently expanding their workload. Their work includes the needs and rights of children that are being fathered by Roman Catholic priests. They work overtime as the issue was again brought to life.
The member of the committee told the Associated Press on Sunday that a working group is looking into developing some guidelines that can be used by the dioceses around the world. This is to ensure that the children born to priests are competently cared for. A commission member Dr. Krysten Winter-Green said that "It's a horrendous problem in many cultures, and it's not something that is readily talked about," according to ABC news.
Thus, the Irish guidelines were believed to represent the first comprehensive public policy by the national bishops' conference on the said issue. They have already become a model to the following: The Union of Superiors General, it is an umbrella group of male religious orders; has sent the Irish guidelines to their members to be applied.
Also, the International Union of Superiors General, it is the female umbrella group; is expected to endorse them during the November assembly. This is according to Vincent Doyle who is the lead campaigner of the issue. Thus, the commission member Bill Kilgallon has briefed Pope Francis on the decision of the working group. It is to take up the issue of priests' children during an audience last week.
As follow, Kilgallon told the AP that issue falls squarely under the broad mandate of the commission. It is officially known as the "Pontifical Commission for the Protection of Minors." Its mission is the aim of promoting and protecting the vulnerable adults and the dignity of minors. He added that If someone fathers a child, they have a responsibility to that child, end of the story," according to NY Times.
Furthermore, the issue has been already placed in a large part of the church's agendas. It is due to the campaign efforts of Doyle, who is also an Irish psychotherapist, who discovered late in life that his father was a priest. His campaign was supported by the archbishop of Dublin, Doyle launched the Coping International.
Meanwhile, the Coping International is an online self-help resource to help eliminate the stigma that he has and other like him have undergone. Also, it will educate them and the church about the psychological and emotional problems that some of the children are suffering. This can include anxiety, depression and other mental issues, as well as financial hardship and social isolation.
© 2019 Korea Portal, All rights reserved. Do not reproduce without permission.