'Fifty Shades Freed': Dakota Johnson To Quit Acting?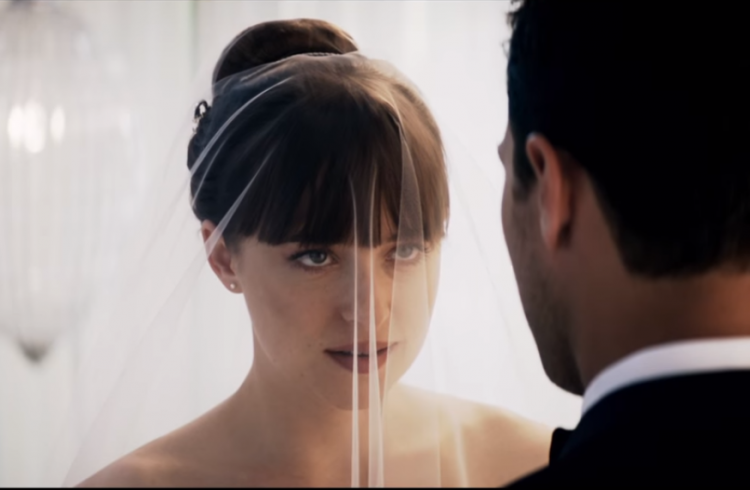 Is the pressure of constantly being under public scrutiny finally getting into Dakota Johnson? After "Fifty Shades Freed," rumors claim that the 27-year-old might be stepping out of the spotlight and, instead, continue making movies behind the camera.
Ever since she made her debut as Anastasia Steele in "Fifty Shades of Grey," Johnson has been the subject of tabloid gossip. She even has been tagged as the reason for the marital problems between "Fifty Shades Darker" co-star Jamie Dornan and wife Amelia Warner. Although both parties have repeatedly denied the allegations and Dornan still look very much in love with Warner.
That is why it will not be a surprise if she decides to stop being an actor. In an interview with Vogue Spain (Express UK), Johnson talked about what she wants to do once her contract with the sexy movie franchise ends.
"I read a lot, and I have found many articles and books that I'd like to turn into films," she shared. "My interests are very specific, and I want to see certain women acting on screen and drawing attention to some particular issues."
This new career path has already begun for Johnson. Earlier this year, Deadline reported that the young actor has signed up to star in the courtroom drama "Unfit." The new television series is set in the 1920s and will air on Amazon also lists Johnson as a producer alongside Bret Ratner and John Cheng of RatPac Entertainment.
However, before she jumps into other projects, the actor still has one final movie for the controversial and box office hit "Fifty Shades" franchise. Titled "Fifty Shades Freed," the upcoming movie will finally see Ana marry Christian Grey (Dornan). However, unlike fairy tale stories, this does not guarantee that they will live happily ever after; Christian is still being haunted by his dark past.
The movie was directed by James Foley and based on the novel of the same title written by E.L. James. It will open in theaters on Feb. 9, 2018.
© 2021 Korea Portal, All rights reserved. Do not reproduce without permission.