'Fifty Shades Freed': Dakota Johnson - Jamie Dornan Not On Speaking Terms?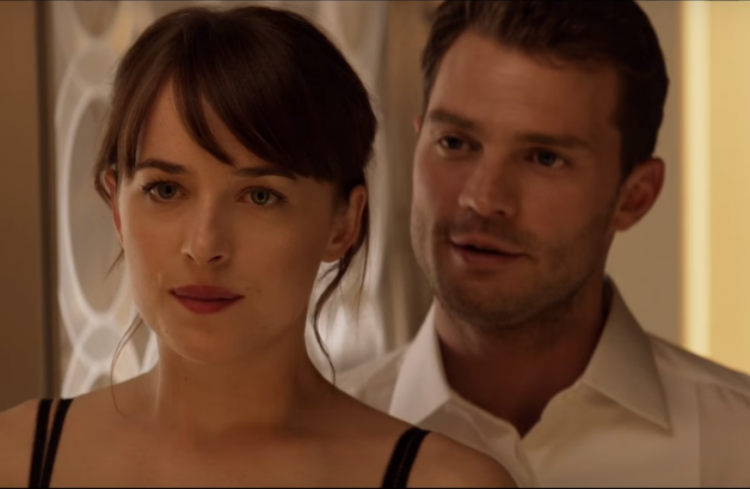 Despite rumors of their real-life romance, it looks like the chemistry between Dakota Johnson and Jamie Dornan ends when the cameras stop rolling. According to reports, the stars of "Fifty Shades Freed" are no longer in touch.
After working together in three successful movies, one would think that Johnson and Dornan will come out of the "Fifty Shades" franchise as good friends. However, it looks like fame has gotten into their heads because, according to a new rumor, the Hollywood stars are not even on speaking terms.
The report comes from the gossip site Radar Online (via Express UK) that brought forward an unnamed source who claims knowledge of the happenings on the set of the upcoming movie. The "insider" reveals that 27-year-old Johnson is a total diva and co-star Dornan was so fed up with her attitude that he stopped talking to her.
"Dakota was such a diva on the 'Fifty Shades Freed' set," the source said. "She was out of control, it was incredible."
A producer of the movie even phoned Johnson's mother, actress Melanie Griffith, to complain about her daughter's bad behavior. Everyone working with her is just glad that the upcoming movie will be the last from the steamy movie franchise, the source added.
Since the movie started, there have been rumors about the alleged bad blood between Johnson and Dornan. However, none of it was proven. In fact, Gossip Cop, which regularly busts rumors, was quick to slam the report as not real, citing that there is not even details to believe it to be real.
Moreover, "Fifty Shades Freed" director James Foley has nothing but good things to say about the Anastasia Steele and Christian Grey actors. In a previous interview with The Hollywood Reporter on the premiere of "Fifty Shades Darker," he said that it was a pleasure to work with Johnson and Dornan.
"Fifty Shades Freed" will also star Tyler Hoechlin, Max Martini, Luke Grimes, Rita Ora and Eric Johnson. The movie will premiere on Feb. 9, 2018.
© 2018 Korea Portal, All rights reserved. Do not reproduce without permission.