Hepatitis A Outbreak Update: New Strategy Has Been Used For The Safety Of The Majority
by
Elon A.
/ Sep 18, 2017 10:23 AM EDT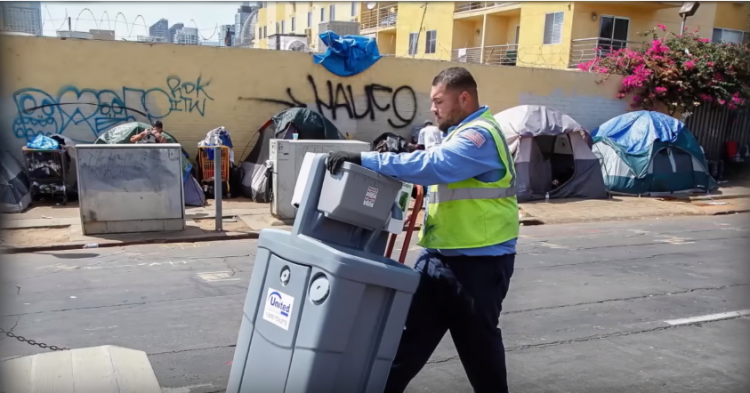 It has been previously reported here in Korea Portal that San Diego is currently experiencing a Hepatitis A outbreak. Thus, the city is doing the best that they can to clean and sanitize to avoid more casualties. One of the movement is power-washing the streets with a bleach solution and vaccinating more than 19,000 people. Now, the city has installed more public bathrooms with assigned security guarding for 24 hours.
The city has installed four new portable restroom and hand washing stations in the area of the city that has a high population of homeless individuals. The facilities will be cleaned at least two times per day and will be guarded by full-time security. The city officials released the statement, according to News Week.
As follows, the Senior Advisor for the Homelessness Coordination of the city, Jonathan Herrera said that "The installation of more public restrooms is important to stop the spread of hepatitis A. This is one of the many steps the City is taking to assist the County of San Diego in addressing this public health emergency."
City Adding Public Restrooms Downtown to Help Curb Hepatitis A Outbreak pic.twitter.com/ecmFw2Zfrc

— City of San Diego (@CityofSanDiego) September 16, 2017
In addition to the four new restrooms, there are 16 more throughout the downtown area of the city. Thus, the officials have a goal to add some more. This will be spread throughout the city
Furthermore, this Hepatitis A outbreak has already infected hundreds of people. As of September 12, there are already 421 cases throughout the city. The majority of the victims are the homeless and/ or illicit drug users, according to the Health and Human Services Agency.
Meanwhile, the city Mayor, Faulconer has plans to install three new homeless shelters in this coming months. He also announced that "Each facility would have 100 or more beds, showers, meals and supportive services to help people transition off the street and into permanent housing."
© 2019 Korea Portal, All rights reserved. Do not reproduce without permission.