'Hospital Ship's Ha Ji Won, Kang Min Hyuk Reveal Items They Brought To Geoje Island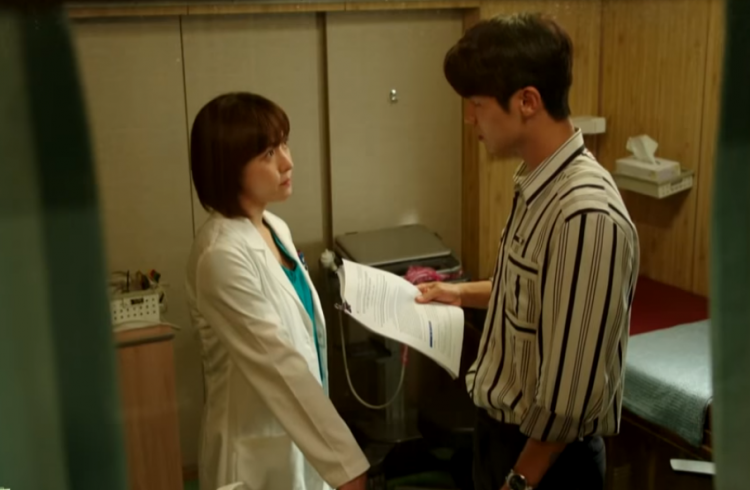 It takes a whole lot of effort to film the hit medical drama "Hospital Ship." Aside from learning terms and techniques to help make the characters look like real doctors, the cast and crew of the top-rated new drama on MBC had to live together in Geoje Island.
"Hospital Ship" starring Ha Ji Won as Song Eun Jae, a top surgeon who boards a ship in order to provide medical service to people in hard-to-reach places. The drama began filming earlier this year and mostly takes place on Geoje Island in South Korea.
To make a home away from home, the cast of the medical drama brought a few things to the island to help them survive months of filming. According to Soompi, Ha brought most of her belongings to Geoje, including her "favorite olive oil and seasonings."
She also revealed that some of her fans helped her get settled on the set by sending her supplies to take to the island. "On my birthday, my fans sent me daily necessities to use on Geoje Island, and they seem to know me even better than I know myself."
Meanwhile, her co-star Kang Min Hyun (CNBLUE) did not need material objects to help him get through weeks of filming away from home. He revealed that what he brought with him when he moved was "a fluttering heart and passion."
Moreover, living in Geoje Island helped Kang be more in tune with his character. Like Kwak Hyun who volunteered to help people in need, the boy band member had to get accustomed to his new life on the island.
On-screen, things are bound to get more intense for the heroes of "Hospital Ship." International Business Times reports that Episode 13 and Episode 14 will focus on the blossoming romance between the lead characters Eun Jae and Hyun.
The medical drama also stars Lee Seo Won, Kim In Sik, Min A, Kim Kwang Kyu, Jung Kyung Soon, Lee Han Wi, Jang Seo Won and Song Ji Ho. "Hospital Ship" Episode 13 will air on Wednesday, Sept. 20, at 22:00 KST on MBC.
© 2022 Korea Portal, All rights reserved. Do not reproduce without permission.