'Supernatural' Season 13 Villains: Could This New Character Replace Crowley As The New King Of Hell?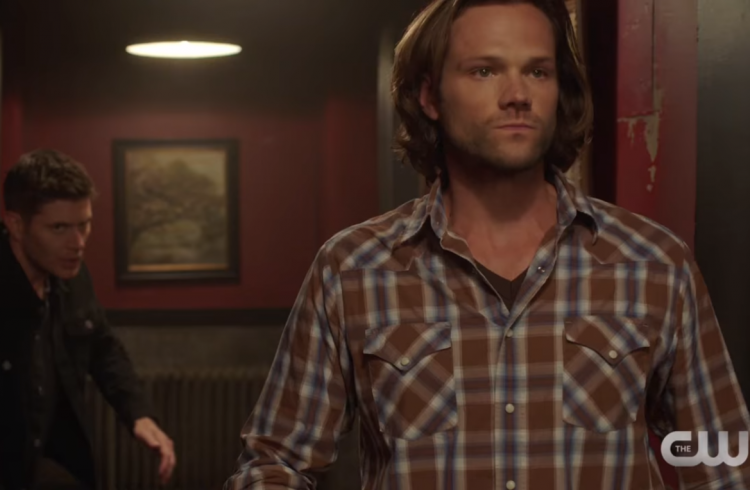 Crowley is dead and Mark Sheppard is not coming back to the paranormal drama anytime soon. However, has "Supernatural" Season 13 found a new King of Hell?
It was teased that, now that Crowley and Lucifer (Mark Pellegrino) are gone, there will be a power vacuum in Hell. However, the throne will not be empty for long; someone else will emerge and take over soon.
The CW has released the first trailer for "Supernatural" Season 13 and, Carter Matt speculates, the short video might have teased the new King of Hell. From the looks of it, he will not be as good of a frenemy to Dean (Jensen Ackles) and Sam (Jared Padalecki) as Crowley was.
"There's a new sheriff in town," the new character announced. Not much is known about the newcomer aside from what he looks like, but he seems like a very powerful character who would stir some trouble for the Winchesters.
The unnamed new character was played by Jeffrey Vincent Parise, an actor who previously appeared on "General Hospital." The CW is yet to reveal what exactly is his role in the next chapter of the story of Dean and Sam. He, however, was featured prominently in the trailer embedded below so it is safe to assume that he will be a major player in the upcoming season.
Parise's mysterious character is not the only new kid on the block. Christian Keyes ("Saints & Sinners") has been cast as Archangel Michael, a villain from Season 5.
In a statement to EW, showrunner Andrew Dabb revealed that Keyes' Michael will be different from the angel fans were introduced to in Season 5. For one, he has conquered the world.
"He's a very different character than the one we met even in season 5," he shared. "He's Genghis Khan. He's been through the wars. He's conquered the world."
While he currently resides in the post-apocalyptic alternate universe, it looks like he still will be a threat to Dean and Sam. Dabb also teased that the two worlds will eventually collide.
"Supernatural" Season 13 will premiere on Oct. 12 on The CW. Watch the trailer below.
© 2018 Korea Portal, All rights reserved. Do not reproduce without permission.