'Game of Thrones' Author George R.R. Martin to Make New Fantasy Series on HBO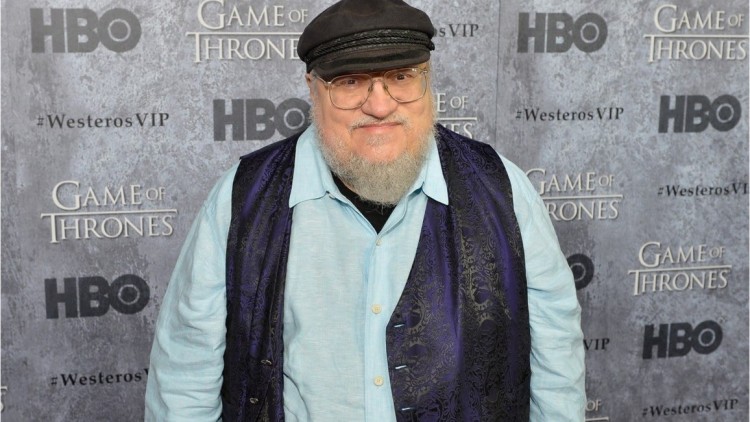 HBO has inked a development deal for "Who Fears Death," which will be a fantasy drama series set in a post-apocalyptic Africa. "Game of Thrones" author George R.R. Martin will be an executive producer on the show.
Also taking executive producer roles on "Who Fears Death" are former HBO President Michael Lombardo and television producer Angela Mancuso, reports Deadline. The series will be written by Selwyn Seyfu Hinds.
HBO's "Who Fears Death" is the adaptation of a novel by Nigerian-American author Nnedi Okorafor. The book tells the story of the mixed-race girl Onyesowu, whose name means "Who Fears Death." Onyesowu lives in post-apocalyptic Saharan Africa, where she is an outcast among the Okeke people, relates the Herald.
Eventually, Onyesowu discovers that she has magical abilities and learns that she may be the girl in a prophecy about one who will end the suffering of the Okeke. For the Okeke, a black race, have long lived enslaved under the rule of the Nuru, a white race. Onyesowu sets off on a quest to fulfill the prophecy, taking her on a path toward a showdown with her father Daib, a Nuru sorcerer who wants to eradicate the Okeke.
Okorafor's novel received the 2011 World Fantasy Award for best novel, notes the Guardian. "Who Fears Death" also won the 2010 Carl Brandon Kindred Award for an outstanding work of speculative fiction dealing with race and ethnicity.
The development deal for "Who Fears Death" is not the only project that Martin has going on with HBO. The fantasy author is also involved in developing and writing five potential spin-offs of the popular "Game of Thrones" series based on his books.
"Who Fears Death" reunites Martin with Lombardo, who was the executive that brought "Game of Thrones" to HBO. As HBO president of programming, Lombardo oversaw the development of "Game of Thrones" and other HBO original series. He stepped down in May to focus on being a producer.
© 2018 Korea Portal, All rights reserved. Do not reproduce without permission.