Highlight, EXID, NU'EST W to Comeback in October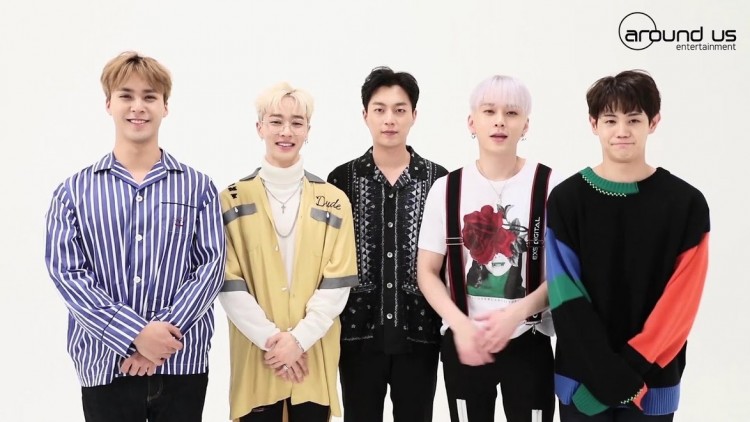 Around Us Entertainment today confirmed that boy group Highlight is planning a comeback on October 16. That date will mark the 8th anniversary of BEAST's debut on October 16, 2009, under Cube Entertainment.
BEAST was the name of the group when it was part of the Cube label. After the expiration of their contracts with Cube, members Yoon Doo-joon, Yang Yo-seob, Yong Jun-hyung, Lee Gi-kwang and Son Dong-woon established their own independent company, Around Us Entertainment. When they proved unable to wrangle the rights to the name "BEAST" from Cube, they re-debuted under the name Highlight in March 2017.
The October comeback will see the release of Highlight's new mini album "Celebrate," whose title reflects the commemoration of BEAST's anniversary, says iHeart Korea. It will be the busy group's third release of 2017. On their March debut, Highlight dropped the mini album "Can You Feel It?" followed by May comeback release "Calling You." In addition, Lee Gi-kwang came out with a solo album in April.
EXID and NU'EST W have also announced October comebacks. Soompi reports that Banana Culture made a statement on Naver telling fans to expect an EXID come back in late October. The specific date and other details are still under discussion.
EXID has been dealing with the difficulties posed by member Solji's health issues. In 2016, Solji was diagnosed with hyperthyroidism, which has since caused her to be absent from almost all of the group's activities. She did not participate in EXID's comeback with "Night Rather than Day" earlier this year.
Banana Culture indicated that Solji will at least be taking part in the vocal recordings of the upcoming album. Whether she will join the rest of EXID for music shows and other activities is still under consideration.
Pledis Entertainment has confirmed that NU'EST W has a new album set for release on October 10, according to Soompi. Not many details have been provided, only that the boy band unit will be doing a full-scale promotion with an album, MV, and appearances on music shows. This is good news for fans, given that NU'EST W's hit "If You" dropped in July as a digital single with no music video and very little promotion.
© 2023 Korea Portal, All rights reserved. Do not reproduce without permission.