'The Walking Dead' Season 8 Spoilers And What To Expect On The Next Season; Producer Reveals Some Details
by
Elon A.
/ Sep 15, 2017 08:43 AM EDT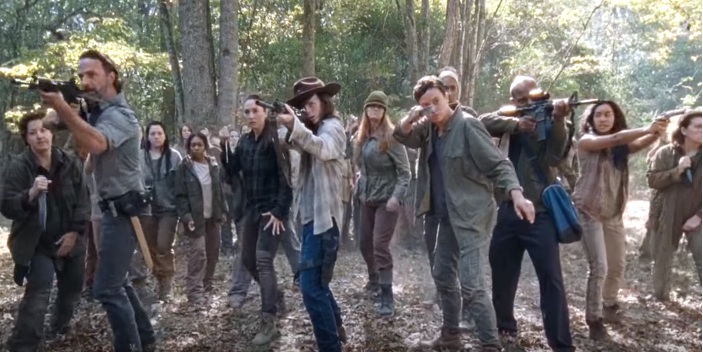 Almost a month away, the walkers will be back on AMC. "The Walking Dead" Season 8 will be airing on October 22. However, fans are more than willing to watch Negan die rather than those walkers. Still, they want the walkers dead too.
The most waited scene is said to be aired this season. AMC's "The Walking Dead" will feature the "All Out War" storyline that came from the comic book series. This will showcase Rick Grimes who is played by actor Andrew Lincoln versus Negan played by Jeffrey Dean Morgan. The two will finally fight against one another. The two characters are known to lead a separate group of survivors namely Alexandria and Saviours.
In line, the producer of the "The Walking Dead," Scott M. Gimple has confirmed that fans are about to see what they all have wanted. He revealed that "Because of the narrative that we're following ... the story this season is really spread out among all of the characters."
As follows, the producer then continued and admitted that the choices of the production team were making the season different, unlike the ones they have done before. Scott M. Gimple told Tv Line that "The story shifts quite a bit in single episodes between lots of different characters on a consistent basis, which is a little more unusual for the show."
Scott M. Gimple also teased the fans that they will be able to see the characters affect one another in a way that it has never seen in the previous seasons. He added that it is really satisfying, according to Express.
If viewers would remember, the previous season ender of the AMC's "The Walking Dead" ended their season where they can see that Rick and other Alexandria residents are safe from the Saviours. However, it left fans some heartbreak as Sasha Williams played by Sonequa Martin-Green sacrificed herself into a walker.
© 2018 Korea Portal, All rights reserved. Do not reproduce without permission.