'Rick and Morty' Season 3 Episode 8 Spoilers, Live Stream Info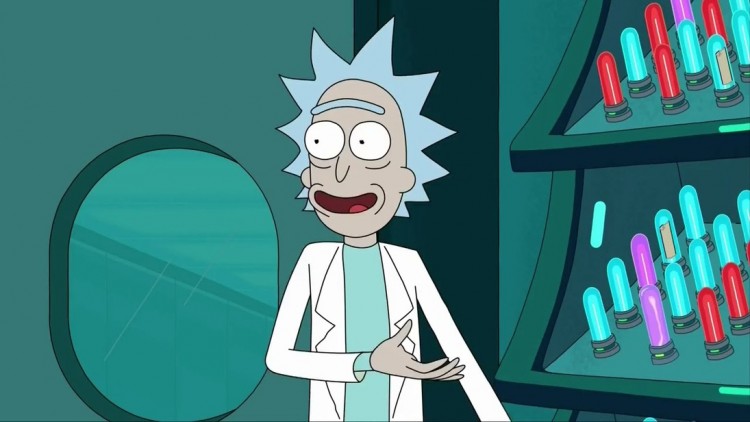 This coming Sunday's "Rick and Morty" episode looks set to feature a cool twist on the anthology-style approach that the show has previously played around with using the "inter-dimensional cable" function. Spoilers follow, so read on at your own risk.
The latest "Rick and Morty" season 3 episode 8 trailer on Adult Swim shows the intrepid duo running around a stairway-filled building that appears inspired by M.C. Escher. Morty is clutching a small glowing creature that Rick calls the Truth Tortoise.
Rick warns him not to look into the tortoise's eyes, but Morty can't help but look, which means he'll be cursed to know "everything," as Rick puts it. Morty can't handle the burden of knowing everything, so Rick leads him to a secret room filled with countless glowing vials.
Rick says that these contain memories he'd extracted from Morty's mind so they wouldn't bother him. The trailer ends with them there, but no doubt Rick and Morty will wind up exploring some of those memories in episode 8.
The extracted memories, which Rick refers to as "Morty's Mind Blowers," offer a new way for the show to do an anthology of stories without bringing back inter-dimensional cable.
In a July interview with Time, "Rick and Morty" co-creator Dan Harmon had made it clear that an inter-dimensional cable episode would not be showing up in the third season. "The bad news is we didn't get to make one of those this season," said Harmon. "The good news is we tried a different take on a somewhat anthological episode."
To see how that goes, fans should tune in to watch "Rick and Morty" season 3 episode 8 when it airs on September 17, Sunday on Adult Swim. Viewers in the U.S. can also catch it online. The "Rick and Morty" season 3 episode 8 live stream may be accessible through Adult Swim's official Live Stream.
© 2018 Korea Portal, All rights reserved. Do not reproduce without permission.