'The Blacklist' Season 5: More Spoilers, Father-Daughter Tandem?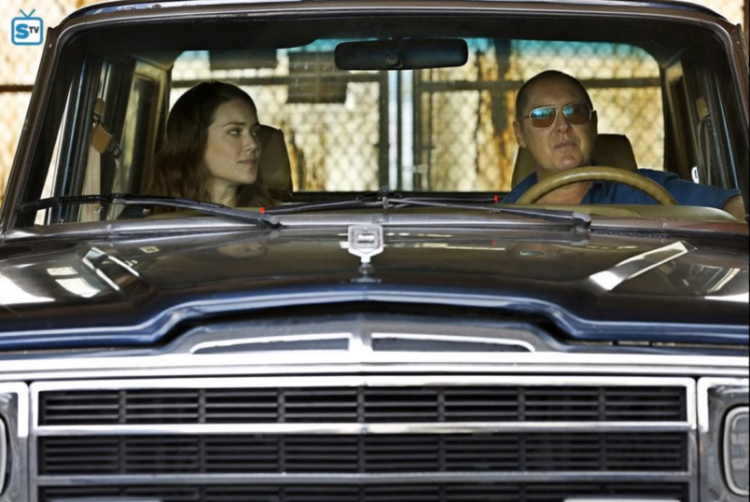 As the premiere of 'The Blacklist' season 5 approaches, more angles of the story have been revealed. With the revelation of Liz (Megan Boone) being a true Reddington, she has to face new challenges at work and even love.
"The Blacklist" creator, Jon Bokenkamp shared more details to TV Line. He said that Red's (James Spader) empire has been ruined following the suicide of Mr. Kaplan from the last season. Red lost everything he had including money and relationships - to save his daughter, Liz. Bokenkamp further revealed that Liz will be doing soul searching after knowing that Red is her father. Having the same blood, she is afraid that she will become like her father who has dark, violent tendencies. She will be convincing herself that she's a good cop and it will stay that way.
Korea Portal talked about the first episode of the newest season of "The Blacklist" entitled, "Smokey Putnam." This episode will feature Liz and Red working together to earn cash and deliver to the Task Force a new Blacklister. This will be another emotional turn for Liz as she faces the fact that she has to work with his father. Ressler (Diego Klattenhoff), on the other hand, will be in a difficult position in the midst of the possibility of the revelation of his crime.
As if that's not enough emotional baggage for Liz, her estranged husband, Tom (Ryan Eggold) will have a comeback this season with a very mysterious suitcase. Tom hasn't been around "The Blacklist" since his search for his family lineage on the show's spin-off, "The Blacklist: Redemption." Bokenkamp revealed that since the spin-off will not be continued, the main show, "The Blacklist" will address its story even in a small way.
"The Blacklist" fans have been on their toes on what could be the consequences of the characters' different choices on the series. Stay tuned to Korea Portal for more "The Blacklist" news! The newest season will premiere on September 27 on NBC.
© 2018 Korea Portal, All rights reserved. Do not reproduce without permission.