Hepatitis A Outbreak: San Diego Is Now Sanitizing The Streets To Prevent More Deaths
by
Elon A.
/ Sep 14, 2017 07:52 AM EDT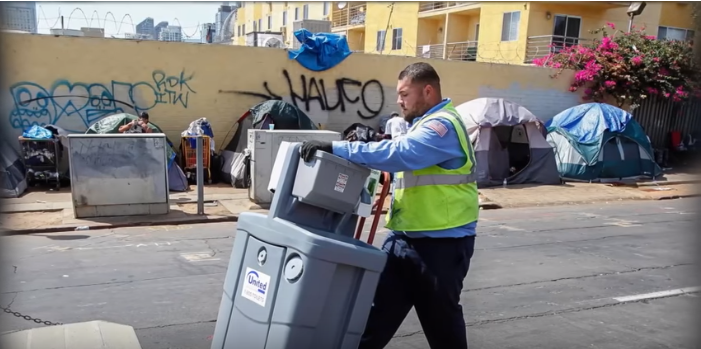 The streets of San Diego are currently being washed with bleach. This is the effort of the city to combat an outbreak of hepatitis A. It has been reported that the disease has already infected 400 people and killed at least 15. Strict compliance with the order to sanitize the streets is being executed.
According to the county, the hepatitis A was first spotted in the area early March. However, the public health emergency then has been declared earlier this month. The infectious disease mostly hit the homeless people near the coastal California city. It has been said that part of the issue is the slack of public bathrooms especially in the areas where the population converge.
The health officials from San Diego County released a letter stating that hepatitis A is spread when the person has contact with a "fecally contaminated environment" it can also infect through person to person transmission. Thus, the officials issued a directive last Aug. 31, which demands the city to carry out street washing and expand restroom access. It also stated that "failure to immediately follow this directive will endanger public health and safety," according to NPR.
In line, on Friday, the city mentioned that it would "fully comply with the directive." It would target the areas in downtown that homeless people can be seen and they are at the risk of contracting hepatitis A. Thus, the contractors started to pray bleach down the areas, Monday. The goal is to hit the final zone by Friday.
Meanwhile, Mayor Kevin Faulconer, recently announced that measures to try to curb the spread of this deadly, Hepatitis A would include giving free vaccinations. It also includes installation if hand-washing stations and powers washing streets in the SOunther California city. He added that "We must continue to work collaboratively to stop this crisis and save lives," according to Washington Post.
© 2018 Korea Portal, All rights reserved. Do not reproduce without permission.