'Wynonna Earp' Season 3: Lucy Lawless 'Certainly' Wants to Play Mama Earp!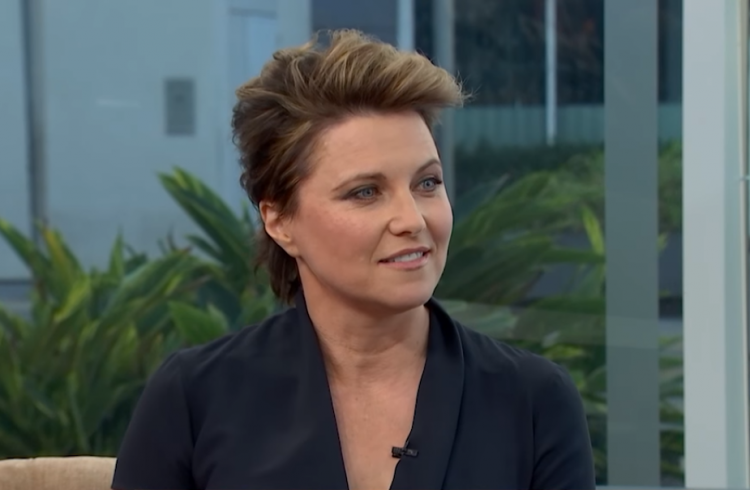 "Xena: Warrior Princess" could be the mysterious mother of Wynonna (Melanie Scrofano) and Waverly (Dominique Provost-Chalkley) in "Wynonna Earp" Season 3. Two weeks ago, show creator Emily Andras revealed that she wants to see Lucy Lawless in the upcoming season of the paranormal/Western drama. Now, the legendary television actress has responded.
To recall, the series' second season finale episode, "I Hope You Dance," revealed that Wynonna not only knew that her mother was alive, but she also knows where to find her. In a surprising twist, the heir to Wyatt Earp's The Peacemaker met up with a woman with long hair and told her, "Fine. You were right. Bulshar's back. Now, what do we do about it, Mama?"
In an interview with EW, Andras revealed that she wants to see either Sigourney Weaver (her dream casting for everything) or Lawless in the role of Mama Earp. On Twitter this week, the "Battlestar Galactica" star has finally responded.
"Certainly," the actress tweeted to a fan. "Where and when?"
Certainly. Where and when?

— Lucy Lawless (@RealLucyLawless) September 9, 2017
The tweet is far from an official casting, but this just shows that Lawless would be happy to appear in "Wynonna Earp" Season 3. Andras, through Twitter, also said that she will officially contact the actor to go through details.
Hi @RealLucyLawless; I'm the showrunner of #WynonnaEarp & would love to talk irl about this & also am totally not freaking out about it. pic.twitter.com/MNlTh5MkLT

— Emily Andras (@emtothea) September 9, 2017
Lawless' casting as Mama Earp would make so much sense considering that the 49-year-old is best known for kicking a** on television. As mentioned, she played the role of "Xena: Warrior Princess" from 1995 to 2001 and then D'Anna Biers in "Battlestar Galactica" from 2005-2009. More recently, she starred in "Salem" as Countess Marburg. The award-winning actor will be a great addition to a series that already stars strong female characters.
Mama Earp has been mentioned quite a number of times throughout the series. She walked out from her family when her daughters Willa, Wynonna, and Waverly were just kids.
Her reappearance in the lives of her daughters is expected to bring some drama between Wynonna, who hid her knowledge about her mother's whereabouts from her sister, and Waverly in the upcoming season. She also could help her daughters battle Bulshar, the sheriff from the 1800s who was responsible for the curse that passed on to the descendants of Wyatt Earp.
Syfy has already renewed "Wynonna Earp" to Season 3. The series is expected to return to television in 2018.
© 2018 Korea Portal, All rights reserved. Do not reproduce without permission.